Najnovije obavijesti
Datum događaja: 03.02.2023., 12:00h - 05.02.2023., 16:00h
24.01.2023., objavio Ana Polanšćak u Najavama i reportažama događanja
U suradnji sa Carta Magica i The Winter Championship - TWC, posjetite nas na ovogodišnjem The Winter Championship 2022/3 gdje će naši Uroš i Domagoj voditi Warhammer 40.000 demo partije, a naša Ana će voditi Radionicu bojanja minijatura.Ovo je prava prilika da naučite nešto o farbanju od majstorice iz Gardens of Hecate!
Raspored:
Warhammer 40k demo
Petak, 03.02., 12:00 - 18:00
Subota, 04.02., 10:00 - 18:00
Radionica bojanja minijatura
Subota 04.02., 10:00 - 18:00
Ned...
Pročitaj više o "UMS Agram na The Winter Championship 2023"
12.01.2023., objavio Marko Paunović u Obavijestima iz radionice
RADIONICA BOJANJA MINIJATURA – Batchpainting: Ork Boyz
VRIJEME: 04. i 05.03.2023. 10-18h
MJESTO: Zagrebačka zajednica tehničke kulture, Trg žrtava fašizma 14, Zagreb
SADRŽAJ:
Radionica će se provoditi kroz dva dana (cijeli vikend) i polaznici će bojiti figure Ork Boyza i stolne strateške igre Warhammer 40.000. Fokus ovih predavanja bit će bojenje više minijatura odjednom, no znanja s radionice jednako su primjenjiva i na bojenje vojski za boardgame igre te kolekcija figu...
Pročitaj više o "Radionica bojanja minijatura - Batchpainting: Ork Boyz"
02.01.2023., objavio Krunoslav Belinić u Obavijestima iz radionice
Pozivamo vas na Hobby Kutak Srijedom!
Mjesto: Kino dvorana ZZTK, Trg žrtava fašizma 14, Zgb
Termini: Srijedama u 2023.
Vrijeme: 18:00 – 22:00
Hobby Kutak Srijedom je zamišljen kao suma besplatnih aktivnosti u prostoru kojeg koristi UMS "Agram" u terminima srijedom navečer. Većina aktivnosti je otvorena za sve, uz neke pogodnosti za članove UMS "Agram" poput skladištenja minijatura (koje farbaju u otvorenim radionicama bojanja minijatura) u vitrinama između termina ili...
Pročitaj više o "Hobby kutak srijedom 2023"
Najnoviji članci
Najnoviji izvještaji s bojišta
Tko smo?
Minijaturisti, maketari, igrači, veliki i mali ljudi koji koji gaje posebnu ljubav za minijaturne figurice i stolno-strateške igre. Na ovim stranicama možete pročitati nešto više o našim aktivnostima, upoznati se s aktualnim igrama u udruzi i našim članovima, te pogledati kako to izgleda kad se veselo društvo prihvati minijatura!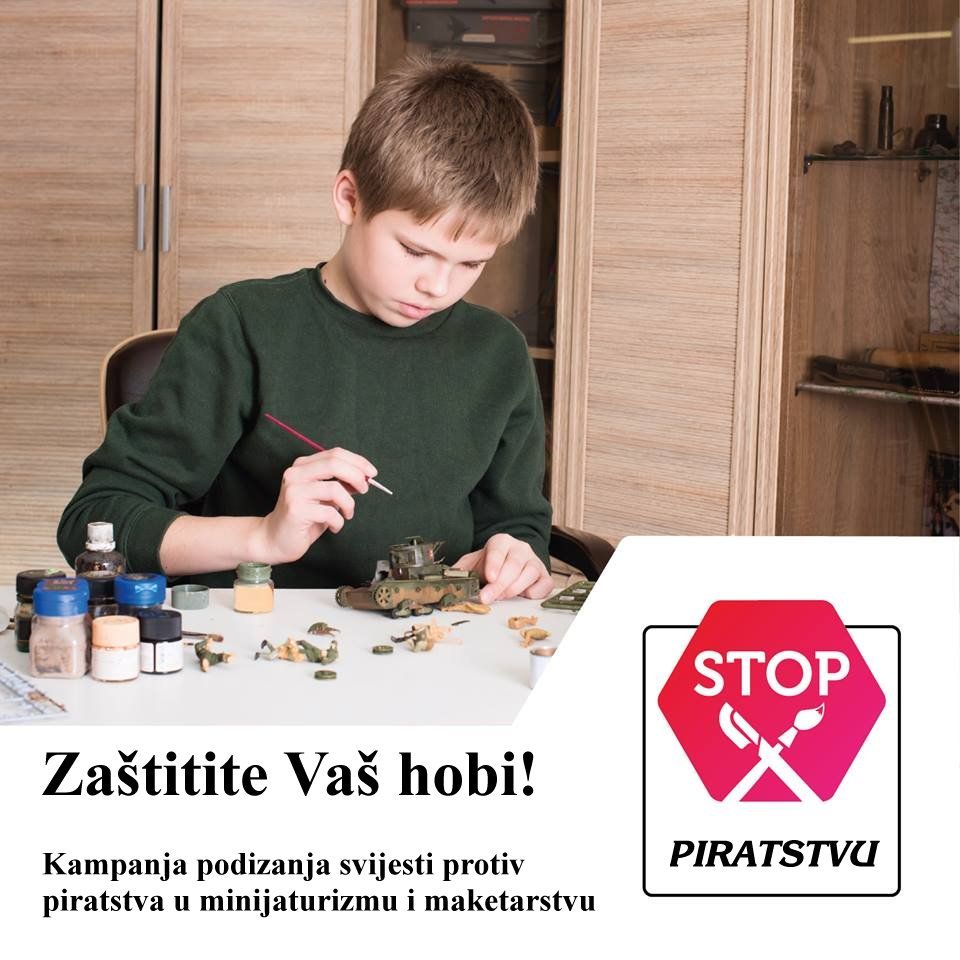 Naši prijatelji i sponzori