Najnovije obavijesti
29.09.2021., objavio Marko Paunović u Obavijestima iz radionice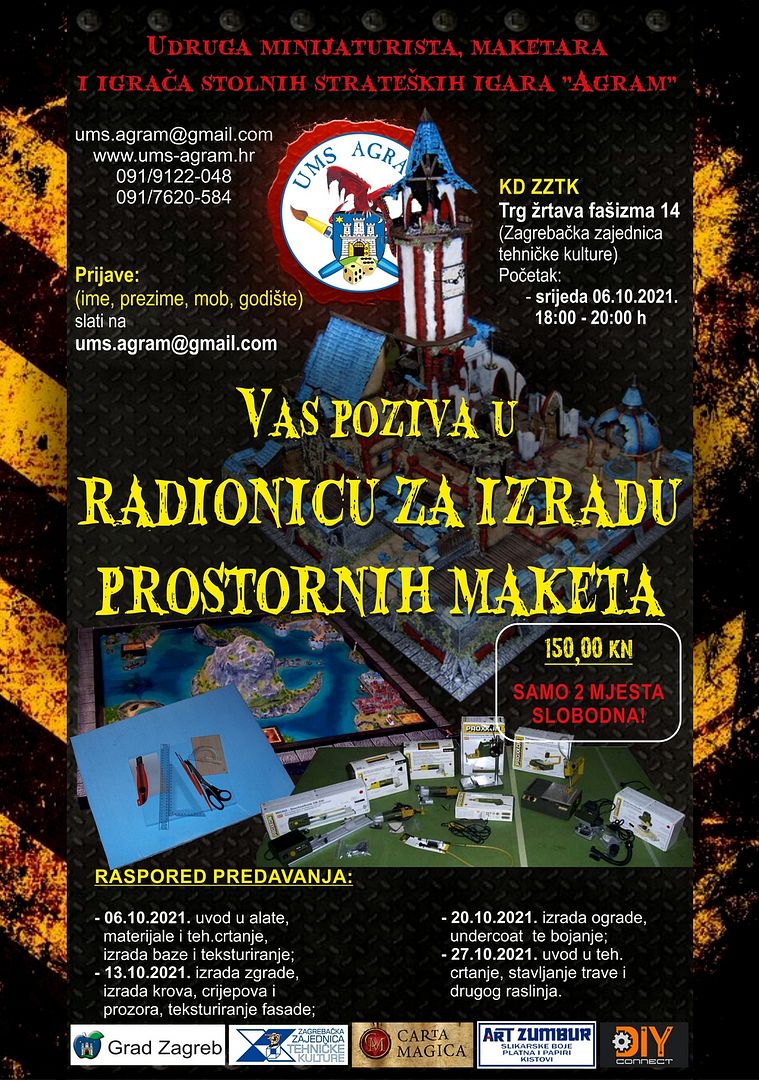 Naučite izrađivati prostorne makete!
Srijedama u listopadu s početkom u 18:00h započinje jesenska sezona početničkog tečaja Radionice za izradu prostornih maketa u sklopu našeg Hobby kutka srijedom. Broj mjesta je ograničen, a prijave se mogu slati isključivo na službeni e-mail Udruge.
Program rada:
1. termin - uvod u alate, materijale i tehničko crtanje; izrada baze i teksturiranje
2. termin - izrada zgrade, krova, crijepova i prozora; teksturiranje fasade
3. termin - i...
Pročitaj više o "Radionica za izradu prostornih maketa 2021"
27.09.2021., objavio Marko Paunović u Obavijestima iz radionice
Ukoliko želite naučiti bojati minijature u strukturiranim i pažljivo osmišljenim radionicama, za vas od 06.10.2021. organiziramo i aktivnost Radionica Jedan na Jedan u sklopu našeg Hobby kutaka srijedom 2021. Radionica Jedan na Jedan ima više modula osmišljenih na način da u najkraćem roku početnike uvedu u svaki aspekt ovog hobija, ali i da iskusnijim minijaturistima omogući učenje/vježbanje naprednijih tehnika po dogovoru sa voditeljima.
Za prisustvovanje Radionicama 1 na 1 potrebno ...
Pročitaj više o "Radionica bojanja minijatura - Jedan na Jedan"
27.09.2021., objavio Goran Krunić u Novostima
Priča o našoj Ani i njenom obrtu Gardens of Hecate objavljena je na stranicama Plavog ureda u kojoj možete pročitati kako je započela svoju karijeru, ali i od čega joj se sastoji dan.
Sretno, Ana!
Najnoviji članci
Najnoviji izvještaji s bojišta
Tko smo?
Minijaturisti, maketari, igrači, veliki i mali ljudi koji koji gaje posebnu ljubav za minijaturne figurice i stolno-strateške igre. Na ovim stranicama možete pročitati nešto više o našim aktivnostima, upoznati se s aktualnim igrama u udruzi i našim članovima, te pogledati kako to izgleda kad se veselo društvo prihvati minijatura!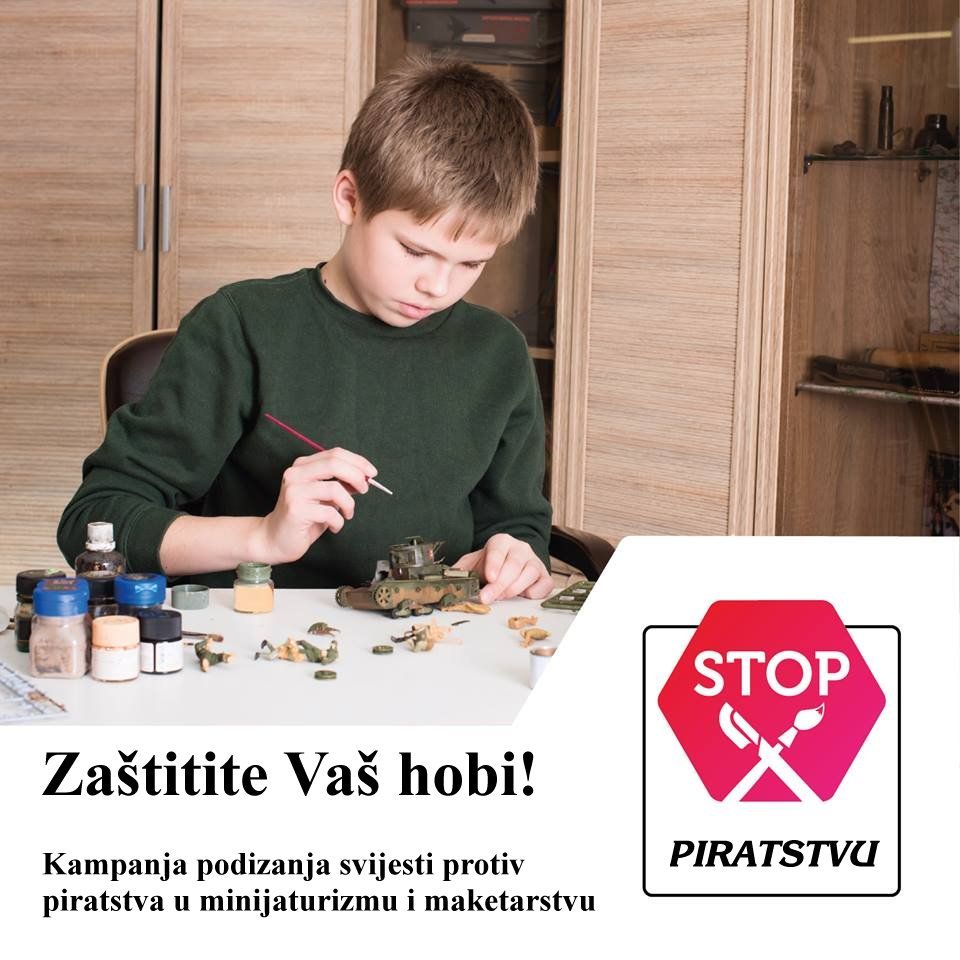 Naši prijatelji i sponzori