Najnovije obavijesti
12.10.2020., objavio Marko Paunović u Novostima
Datumi Black Queen Hobby and Miniature Painting Competition 2021 su potvrđeni.

Vidimo se 27.-28.2.2021. pod svim epidemiološkim mjerama koja će tada vrijediti!
Datum događaja: 09.10.2020., 10:00h - 01.12.2020., 23:59h
08.10.2020., objavio Marko Paunović u Najavama i reportažama događanja
Pozivamo vas na još jedno natjecanje u sklopu FB grupe Miniature Painters Croatia.

Ovaj puta radi se o Winter Painting Competitionu.
Dobro proučite pravila natjecanja. Molimo vas da poštujete pravila natjecanja kako ne bi bilo neželjenih diskvalifikacija jer pravila su za sve jednaka.
>> PRAVILA NATJECANJA! <<
1. Natjecanje je otvoreno samo članovima grupe Miniature Painters Croatia i to za SVE članove, bez obzira na "skill level"!
2. Izložak mora biti isključivi...
Pročitaj više o "Miniature Painters Croatia - Winter Painting Competition 2020"
05.10.2020., objavio Marko Paunović u Novostima
Naša grupa na Facebooku koja okuplja minijaturiste iz Hrvatske (odn. sve iz ovog govornog područja), Miniature Painters Croatia, nedavno je dosegla broj od 250 članova. Tom prilikom organizirali smo nagradnu igru gdje su svi članovi bili pozvani da postave jednu sliku svoje završene minijature uz tag #250MPC.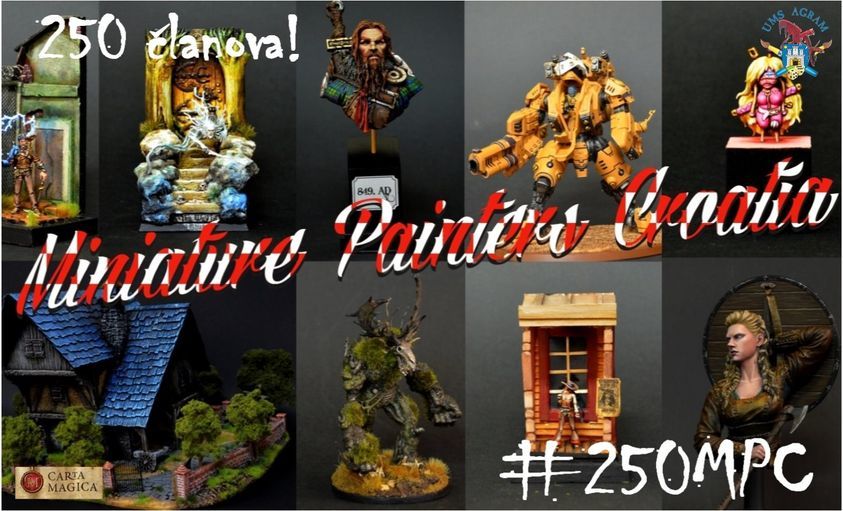 Svaki član koji se prijavio do petka 2.10.2020. u ponoć ulazio je u bubanj i jedan sretnik je nasumičnim izborom osvojio nagradu u najboljem hobby dućanu u Hrvatskoj, Carti M...
Pročitaj više o "Pobjednik nagradne igre na FB grupi Miniature Painters Croatia"
Najnoviji članci
Najnoviji izvještaji s bojišta
Tko smo?
Minijaturisti, maketari, igrači, veliki i mali ljudi koji koji gaje posebnu ljubav za minijaturne figurice i stolno-strateške igre. Na ovim stranicama možete pročitati nešto više o našim aktivnostima, upoznati se s aktualnim igrama u udruzi i našim članovima, te pogledati kako to izgleda kad se veselo društvo prihvati minijatura!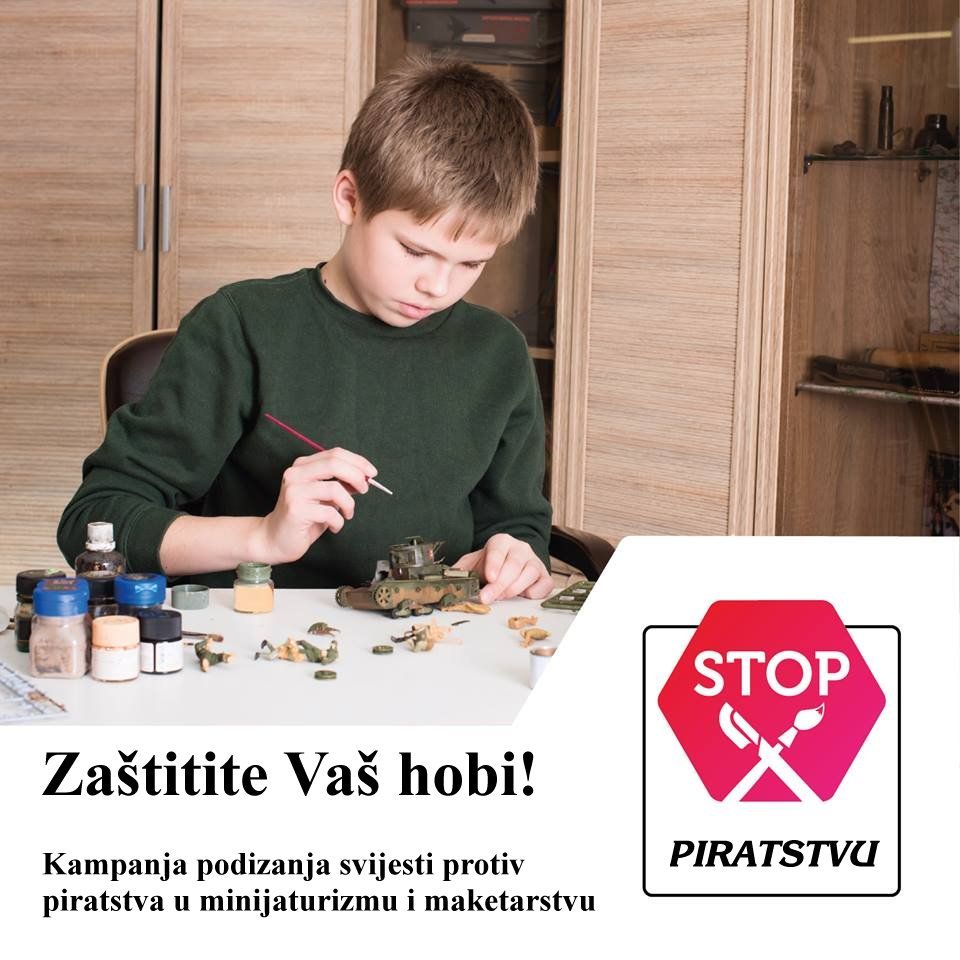 Naši prijatelji i sponzori