Najnovije obavijesti
25.10.2020., objavio Marko Paunović u Novostima
U subotu i nedjelju (24.-25.10.2020.) održana je i treća Radionica bojanja minijatura u 2020., a druga pod epidemiološkim mjerama radi spriječavanja Covid-19.
Radionica se održala u Galeriji Vladimira Horvata pri Zagrebačkoj zajednici tehničke kulture na Trgu žrtava fašizma 14.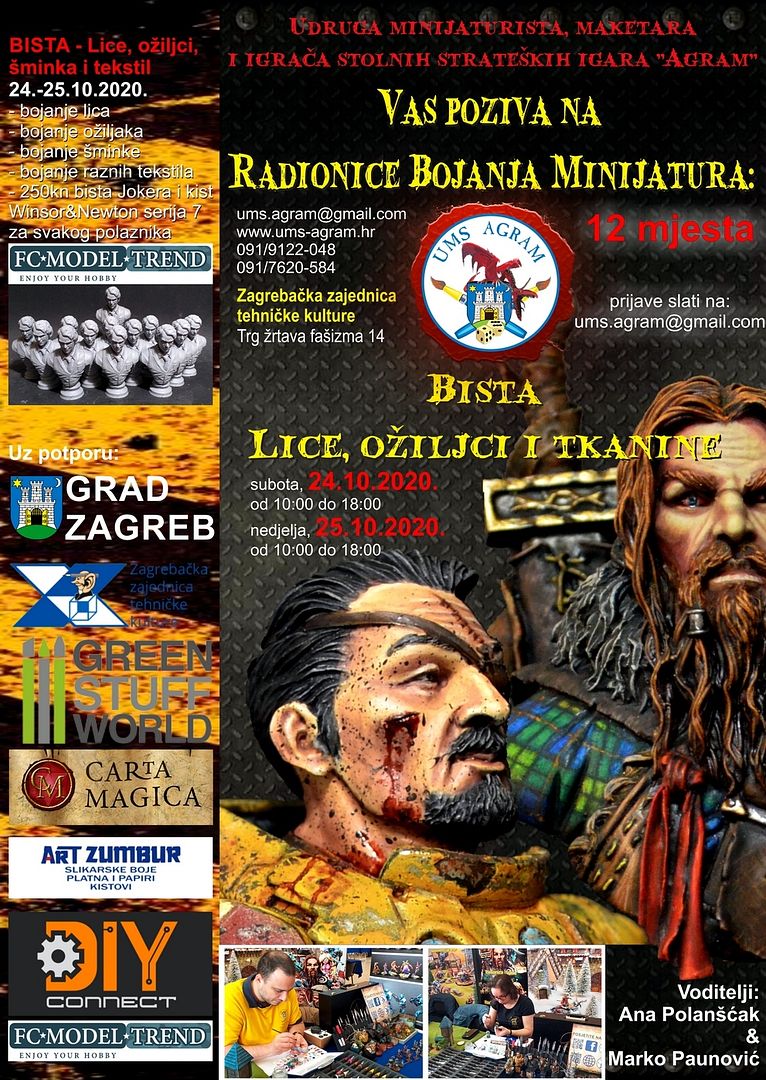 Radionica se provodila kroz dva dana (cijeli vikend) i polaznici su tijekom bojanja biste naučili bojati lice, ožiljke, šminku te razne oblike tekstila (bojanje teksture na košulji, kravati i odjelu). Tim...
Pročitaj više o "Radionica bojanja minijatura - bista Jokera"
12.10.2020., objavio Marko Paunović u Novostima
Datumi Black Queen Hobby and Miniature Painting Competition 2021 su potvrđeni.

Vidimo se 27.-28.2.2021. pod svim epidemiološkim mjerama koja će tada vrijediti!
Najnoviji članci
Najnoviji izvještaji s bojišta
Tko smo?
Minijaturisti, maketari, igrači, veliki i mali ljudi koji koji gaje posebnu ljubav za minijaturne figurice i stolno-strateške igre. Na ovim stranicama možete pročitati nešto više o našim aktivnostima, upoznati se s aktualnim igrama u udruzi i našim članovima, te pogledati kako to izgleda kad se veselo društvo prihvati minijatura!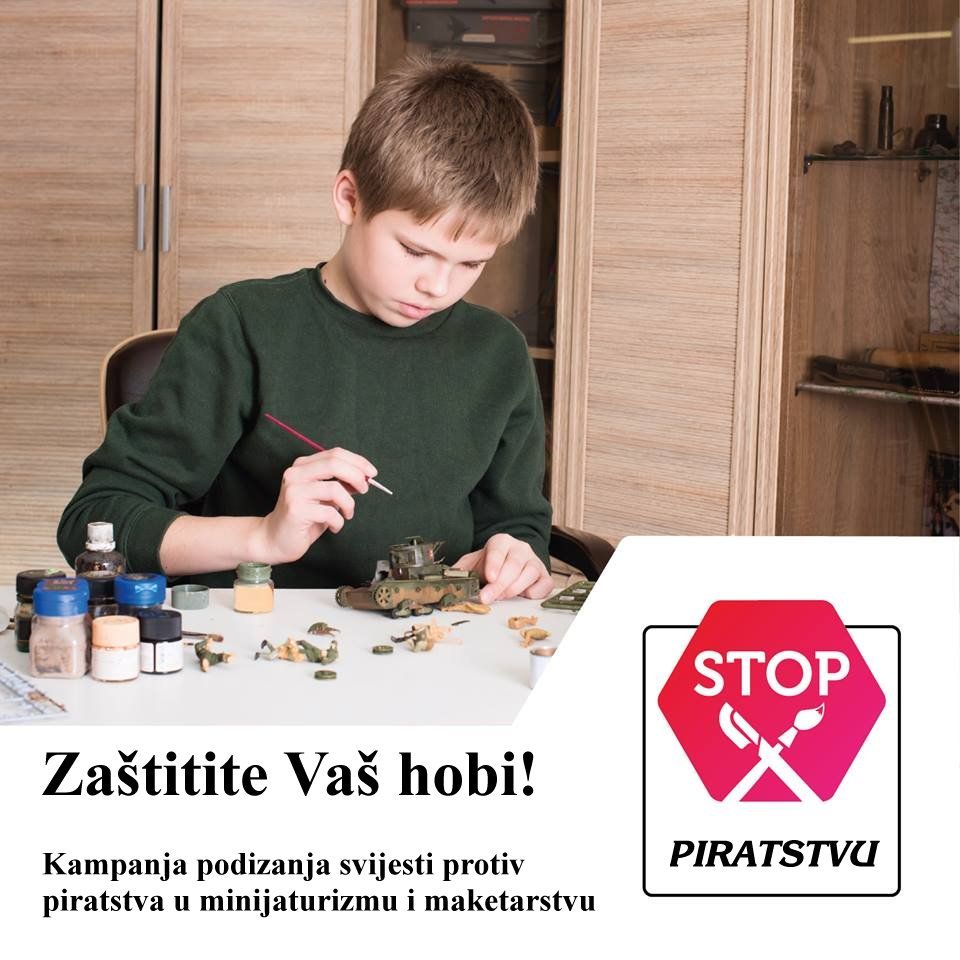 Naši prijatelji i sponzori