Step by Step – Italy 1986 Diorama pt 7 – Painting of bricks and stone
Marko Paunović, 6

th

May 2021
Some time ago, I stopped with my articles about diorama Italy 1986. However, I managed to complete it for this year's Black Queen Hobby and Miniature Painting Competition. Therefore, the following is a continuation of the articles in which I will describe the painting of the diorama, but also the figures I used.
In this sequel, I will deal with painting bricks and stone surfaces. But before I started, it was necessary to protect the base from getting dirty during painting. I did this with masking tape which I carefully placed in all the places I wanted to protect.
Then I basecoated the brick and stone parts. I used orange for the bricks, while I painted the stone surfaces with gray.
After the basecoat had dried, I applied a couple of coats of lighter drybrushes that I covered with a couple coats of washes (Ogryn Fleshshade and Nuln Oil, and a few combinations of them). After that, when the wash dried, I added the final highlight to the brick surfaces. This was followed by weathering. I used white, green and olive green oils, the excess of which I removed using Odourless Thinner.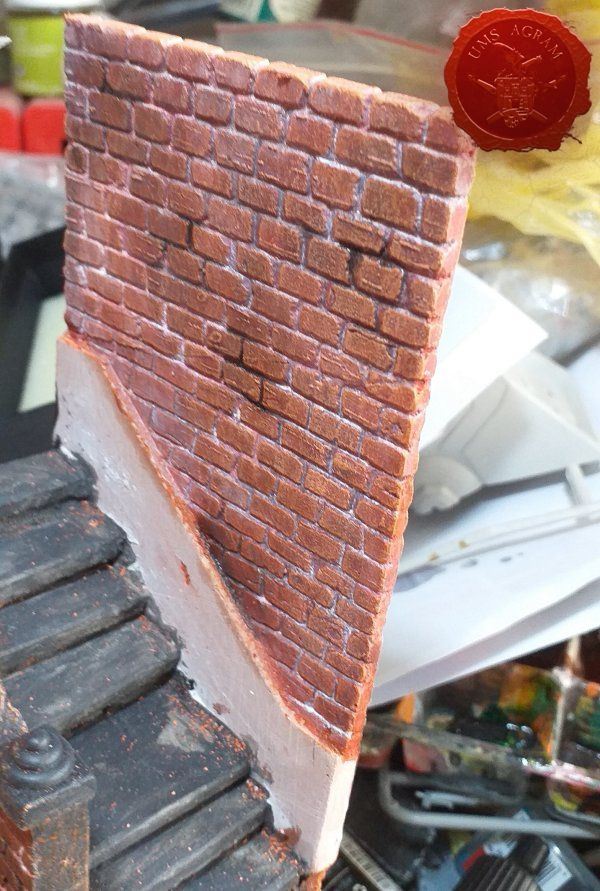 When I finished with the bricks, I threw myself on the stone surfaces (steps and tiles on the square). I decided that these tiles should be two-tone - gray (like stone) and reddish. I put on the base color, a couple of coats of drybrush and finally a few washes (Nuln Oil, Athonian Camoshade and combinations).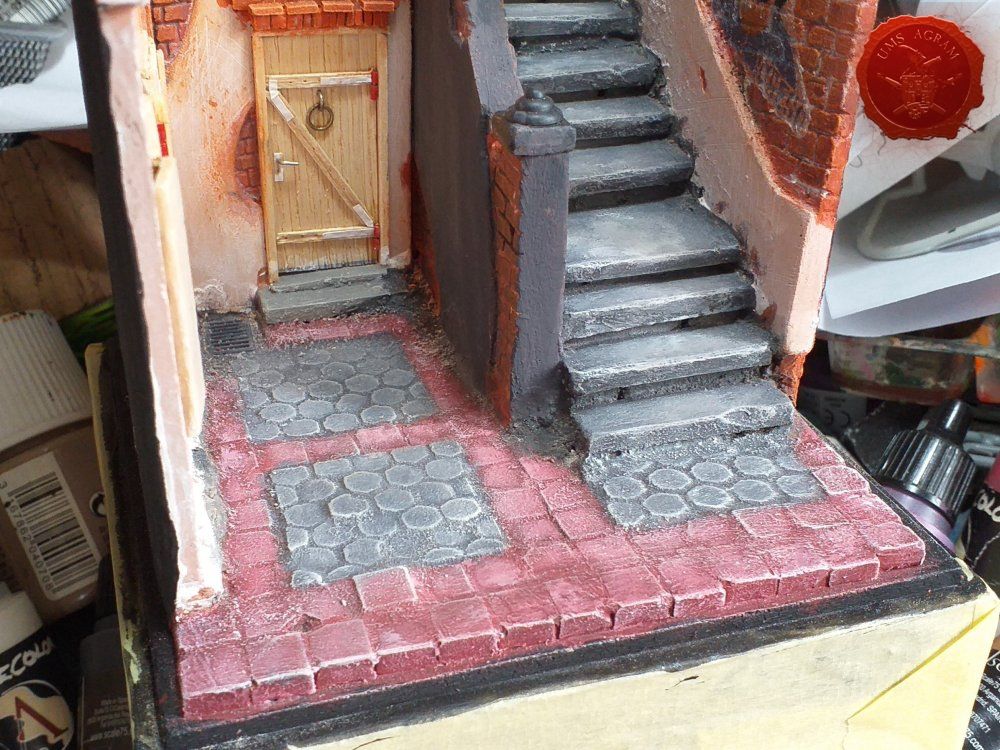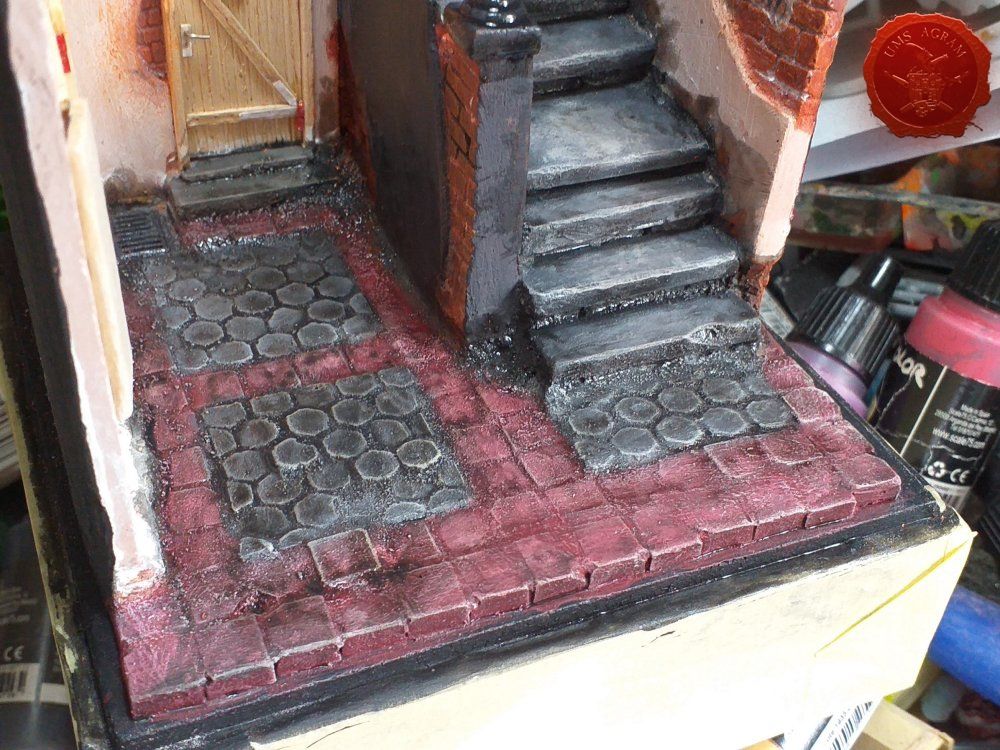 Latest articles
Latest battle-reports