Games
Here you can read about the games we currently play in Agram. For more information, you can visit :
CB - Corvus Beli
FFG - Fantasy Flight Games
GW - Games Workshop
O - Osprey Games
PP - Privateer Press
SG - Spartan Games
Wyrd - Wyrd Miniatures.
BF - Flames of War
Flames of War is a game by an Australian company Battlefront Miniatures ltd where players can recreate their favourite battles of the World War Two.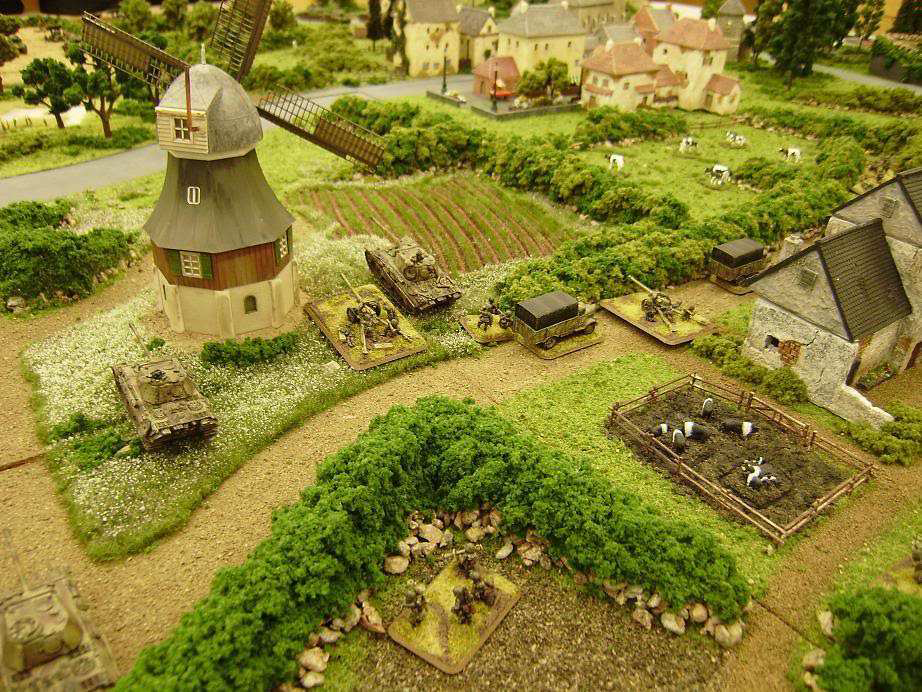 Black Queen Hobby and Miniature Painting Competition
Balkan's version of Golden Deamon.
CB - Infinity
Infinity is a 28mm metal miniatures game simulating special operations and skirmishes in a high technology sci-fi universe.
Infinity recreates Direct Action operations, which are quick, lethal, and very risky. Missions are executed in the midst of a combat zone or behind enemy lines, but always in critical areas where the level of risk is the highest. The player assumes command of a small group of elite troops, specifically chosen before the battle begins to suit the mission's profile. This allows players to tailor their team's composition depending on the current mission, fielding different operatives from different units to find the professional troops whose skills may be the most useful during the operation.
Infinity is an innovative game system, dynamic and entertaining, which allows all players to participate during the entire gaming sequence. It possesses a great amount of realism and flexibility, providing players with a wide variety of tactical and strategic maneuvers to employ during the game.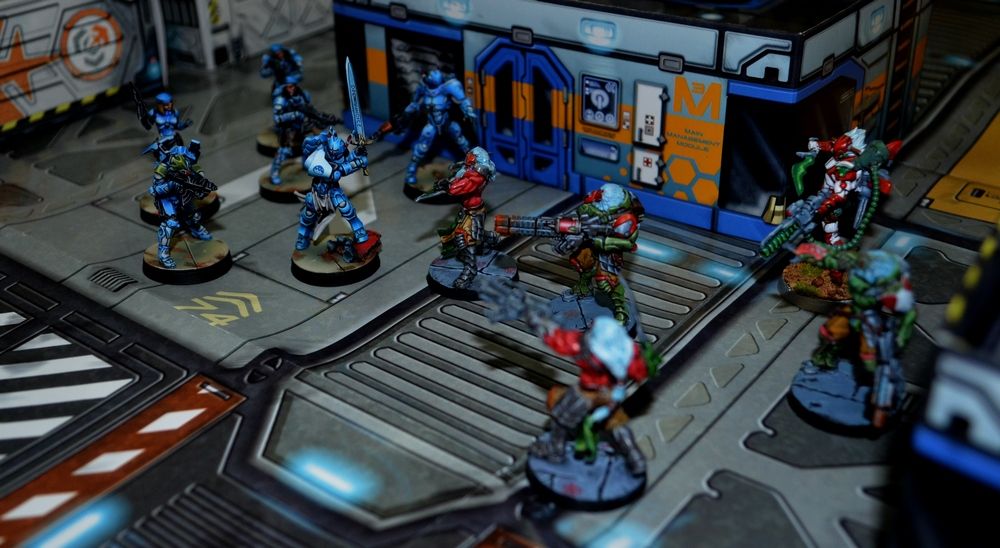 FFG - Star Wars X-WING Miniatures Game
Control the most advanced starfighters and outstanding pilots in the galaxy! In X-Wing Miniatures Game, you take the role of squad leader and command a group of merciless Imperial or daring Rebel pilots in furious ship-to-ship space combat.
Featuring stunningly detailed and painted miniatures, X-Wing recreates exciting Star Wars space battles from small engagements of only a couple of craft to large conflicts where multiple squadrons clash. Select and equip your ships, pick your crew, plan your attack, and complete your mission.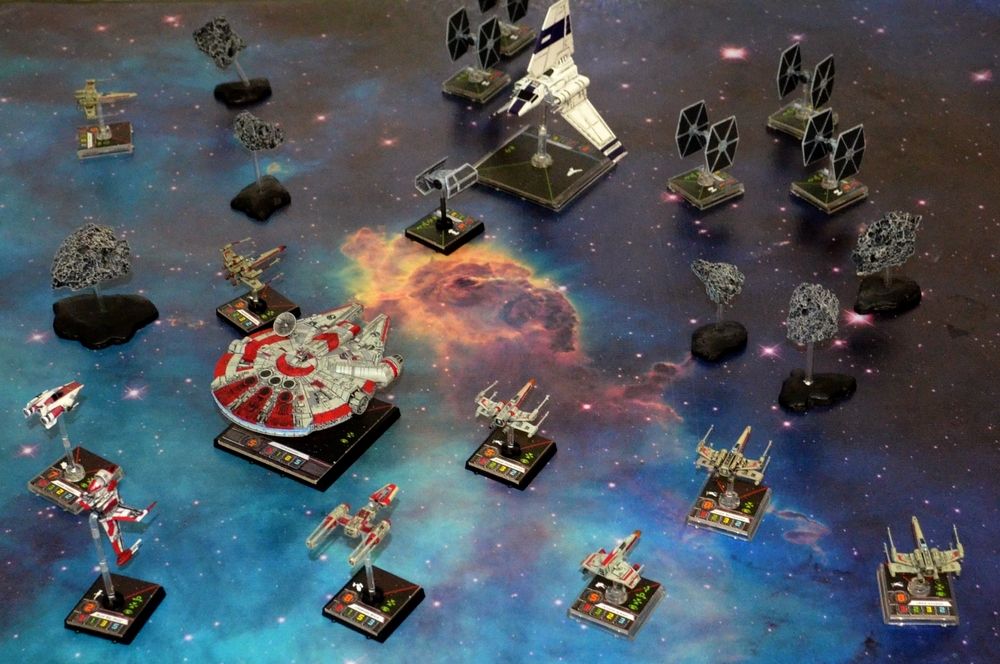 GW - Lord of The Rings
One Ring To Rule Them All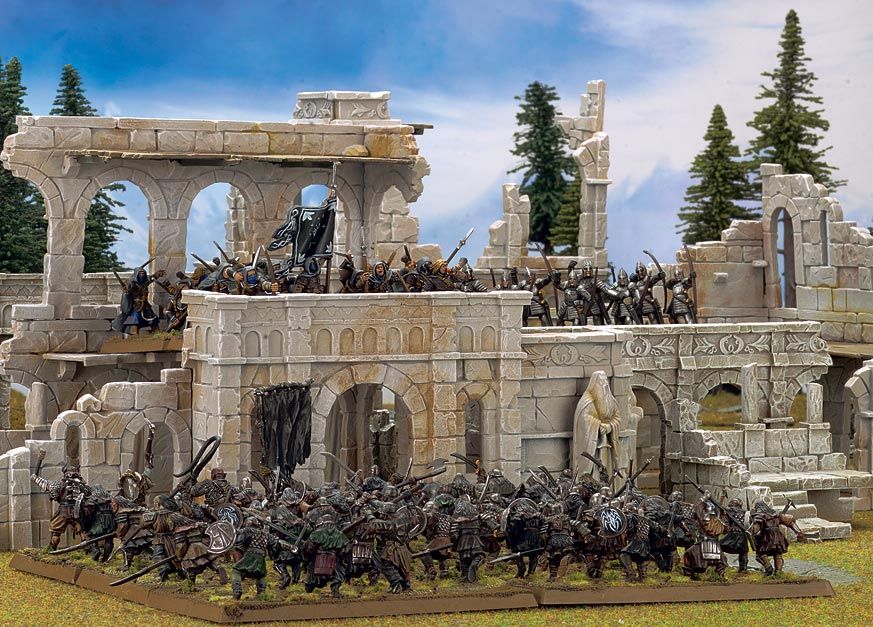 GW - Mordheim
A small scale skirmish game set in the Warhammer world, part of the Specialist Games.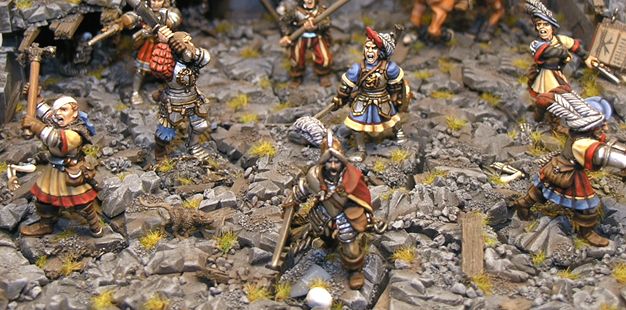 GW - Warhammer 40.000
In the grim darkness of the far future, there is only war!

GW - Warhammer Fantasy Battles
ENG Description of Warhammer Fantasy Battles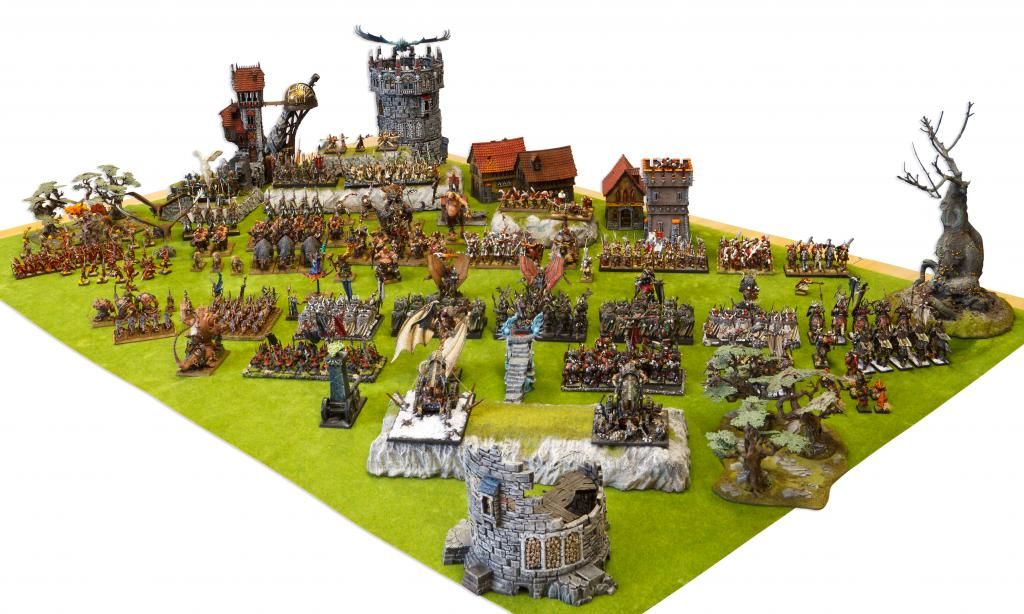 O - Frostgrave
Amidst the frozen ruins of an ancient city, wizards battle in the hopes of discovering the treasures of a fallen empire. In this fantasy skirmish wargame, each player takes on the role of a wizard from one of ten schools of magic, and builds his band of followers. The wizard's apprentice will usually accompany his master, and more than a dozen other henchman types are available for hire, from lowly thugs to heavily armoured knights and stealthy thieves. Wizards can expand their magical knowledge by unlocking ancient secrets and may learn up to 80 different spells. While individual games of Frostgrave are quick and can easily be played in an hour or two, it is by connecting them into an ongoing campaign that players will find the most enjoyment. The scenarios given in the book are merely the beginning of the limitless adventures that can be found amidst the ruins of the Frozen City.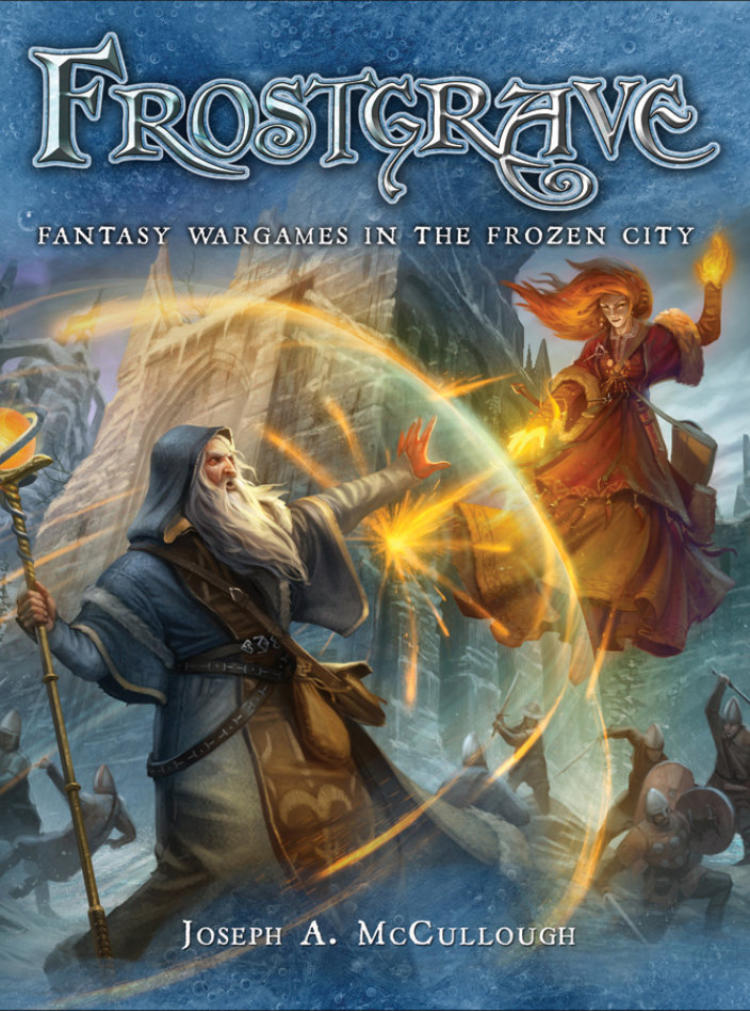 PP - Warmachine/Hordes
Warmachine and Hordes is a tabletop wargame in 30mm scale, produced by an American company called Privateer Press. The game is steampunk themed, where the player takes on the role of a Warcaster (Warmachine) or a Warlock (Hordes) and leads large, steam-powered robots (Warjacks) or wild warbeasts into battle (Hordes). The game takes place in the fantasy world of Caen, on the continent of Western Immoren, in its part called the Iron Kingdoms.
Warmachine and Hordes is a game with a relatively small number of miniatures which represent the warriors from the Iron Kingdoms (Warmachine) or its more remote and wilder parts (Hordes).
The game is very fast and aggressive, where every battle takes place in a dynamic manner and where every player makes decisive moves.
SG - FireStorm Armada
Made by Spartan Games, it is a tabletop wargame where players control their spaceship armadas for the control of the universe.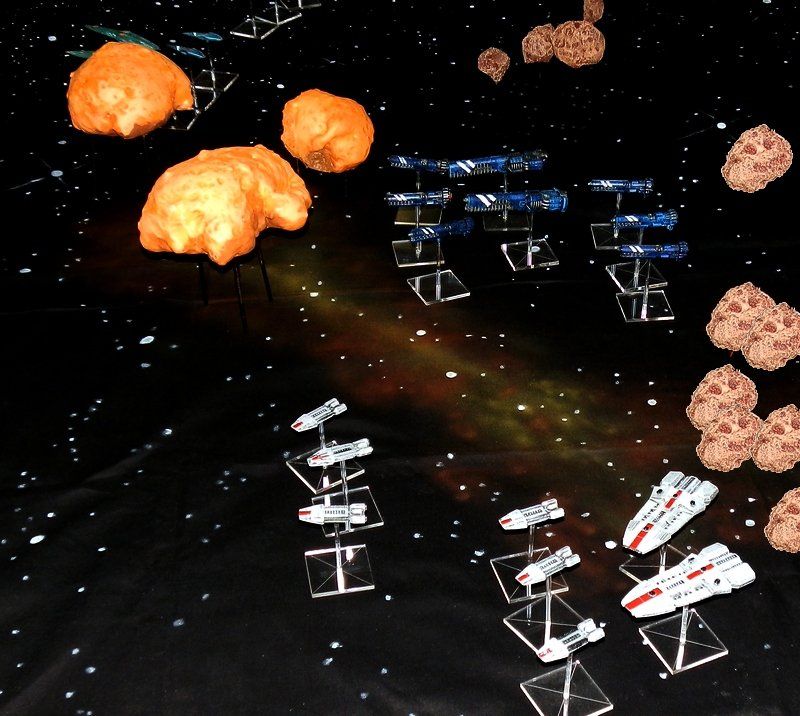 Wyrd - Malifaux
Bad things happen
Latest articles
Latest battle-reports