Making a vignette for Wyrd Spring Competition – part 1: Making a wire tree
Marko Paunović, 10

th

May 2021
In this article Matija Koružnjak explains how to make your own realistic wire tree.
For a start, I stripped a few electrical wires and simply began to weave the three bundles of copper into the trunk of the tree. I shaped the lower ends into shorter and thicker branches that would act as a root, and I woven the upper ones into branches according to some supposed principle of growth. The process comes down to simply separating and twisting an ever-decreasing number of wires until you reach one wire, i.e. a branch. For simpler trees with lots of vegetation, you can use a smaller number of thicker wires.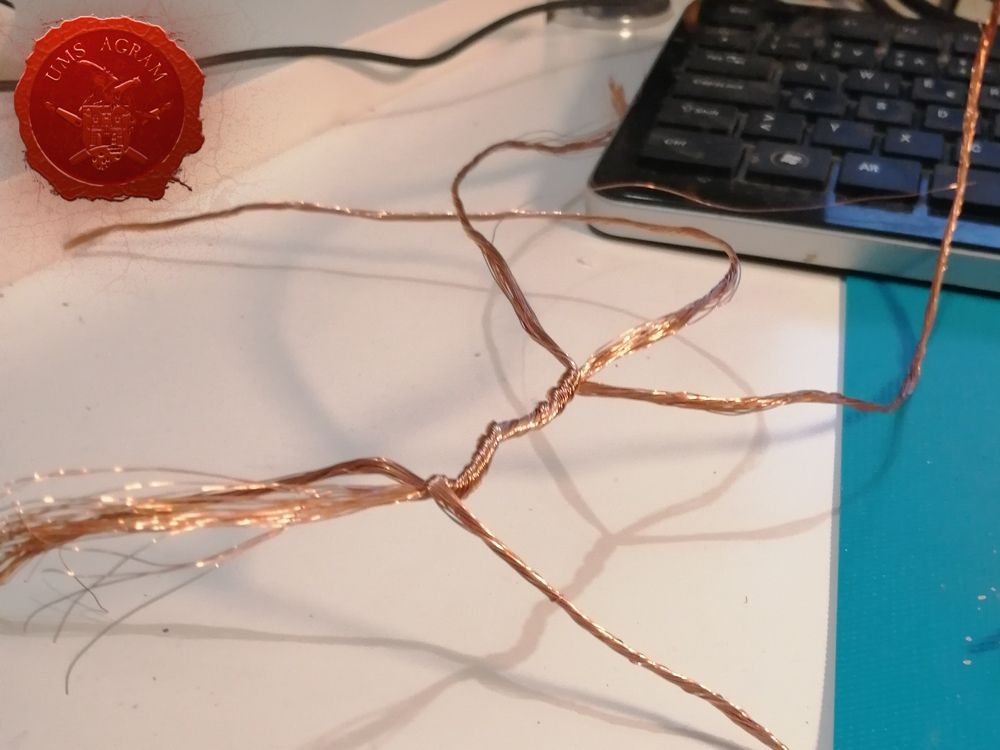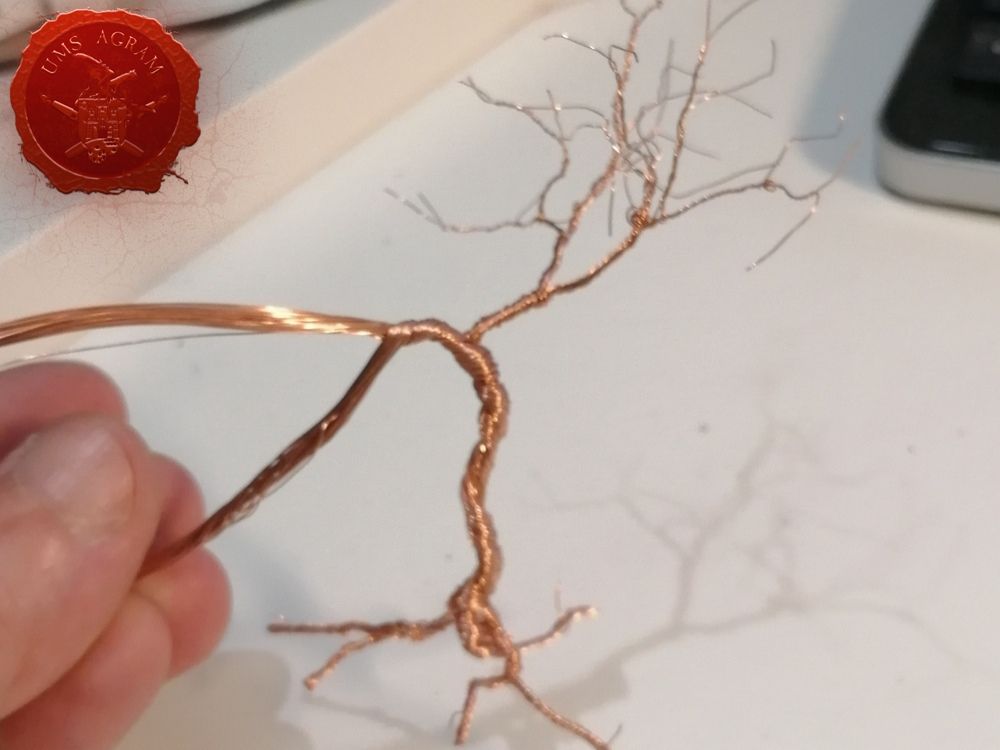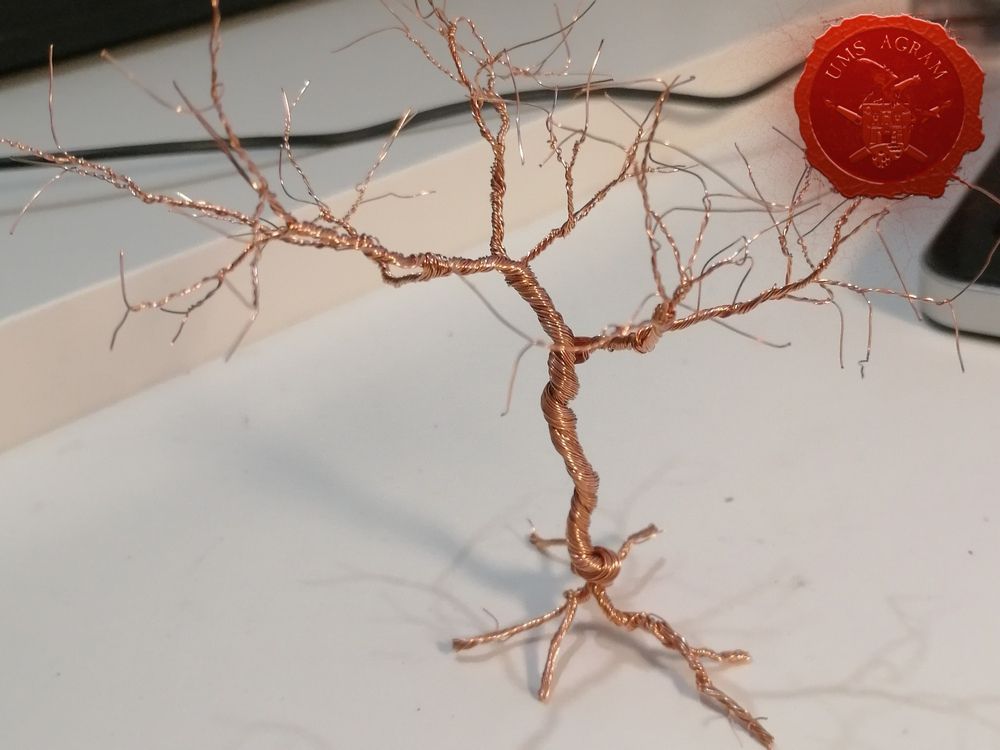 When we have finished the skeleton of the tree, it is necessary to shape, ie texture the trunk. Depending on the amount of extremely visible surface, you can only texture the trunk or go into detail down to the tiny branches. This trunk required two, sometimes three transitions with texture, especially on smaller branches where at the first transition only a blob of texture was formed.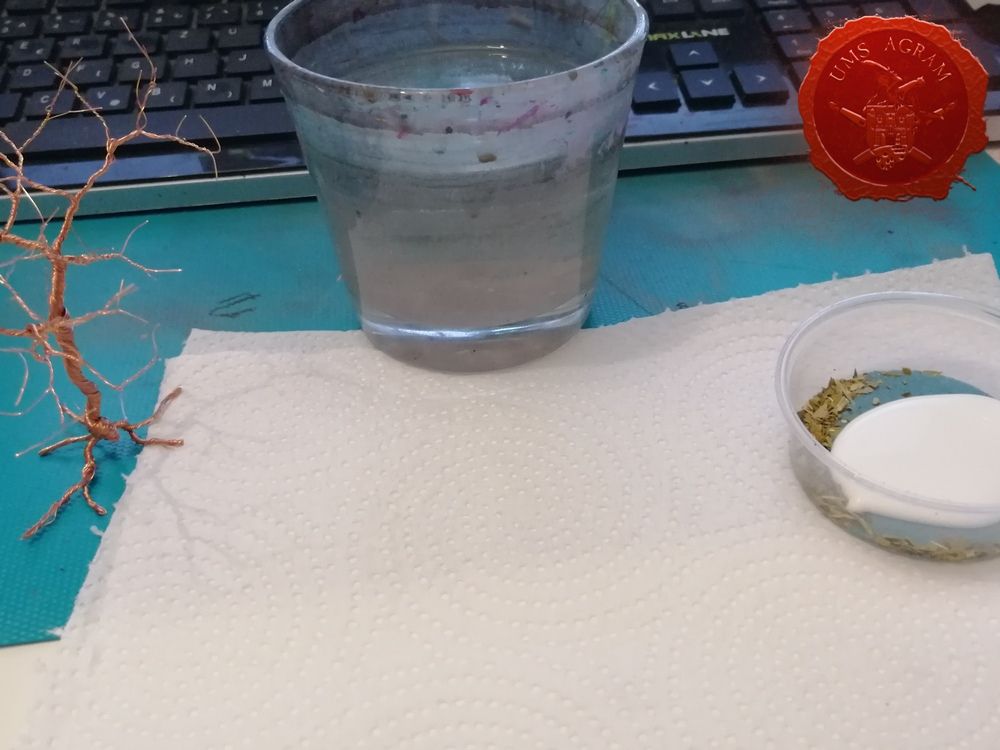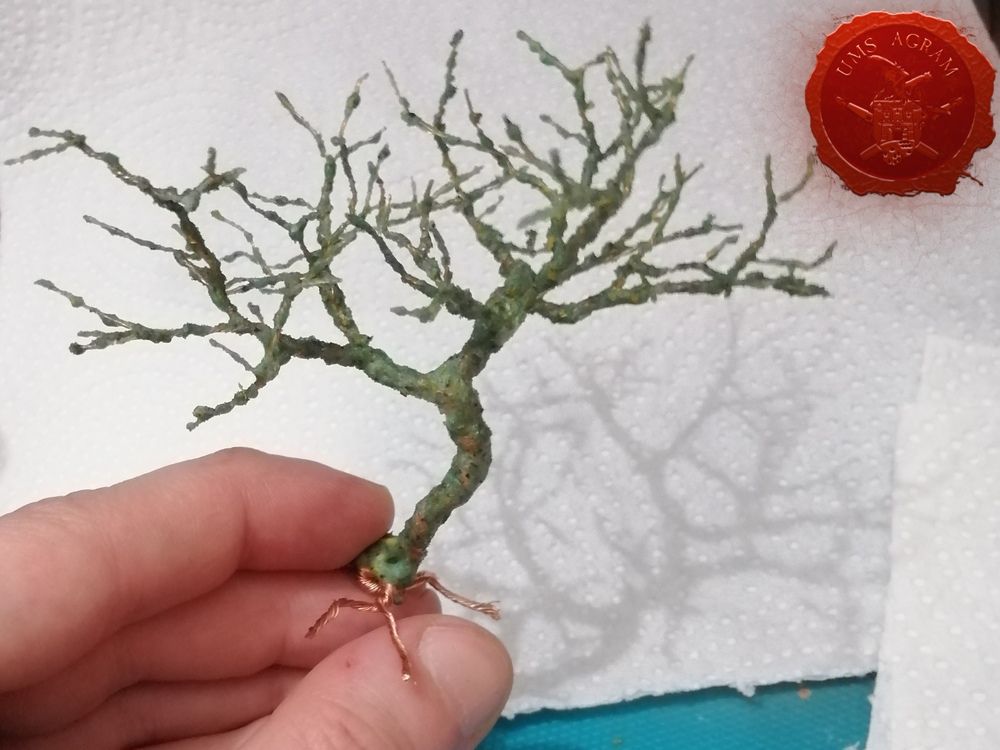 For the texture I used slightly coarser sand, crushed tea and PVA glue (drvofix). After drying, the mixture took on a final greenish color which in combination with the underlying copper gave a rather convincing look to the trunk.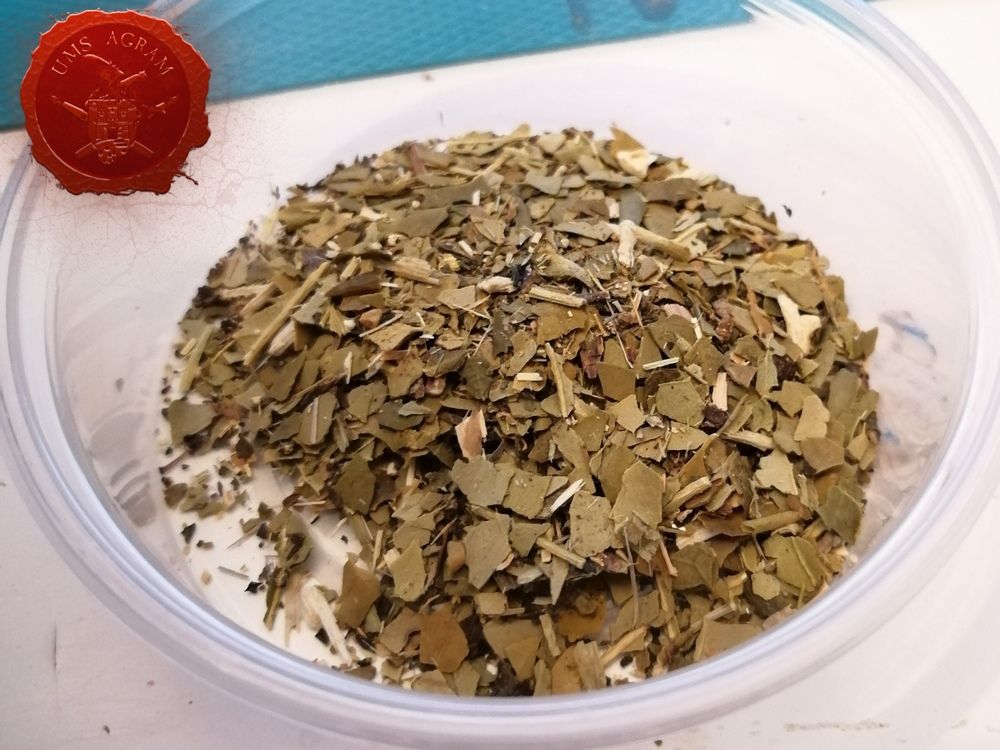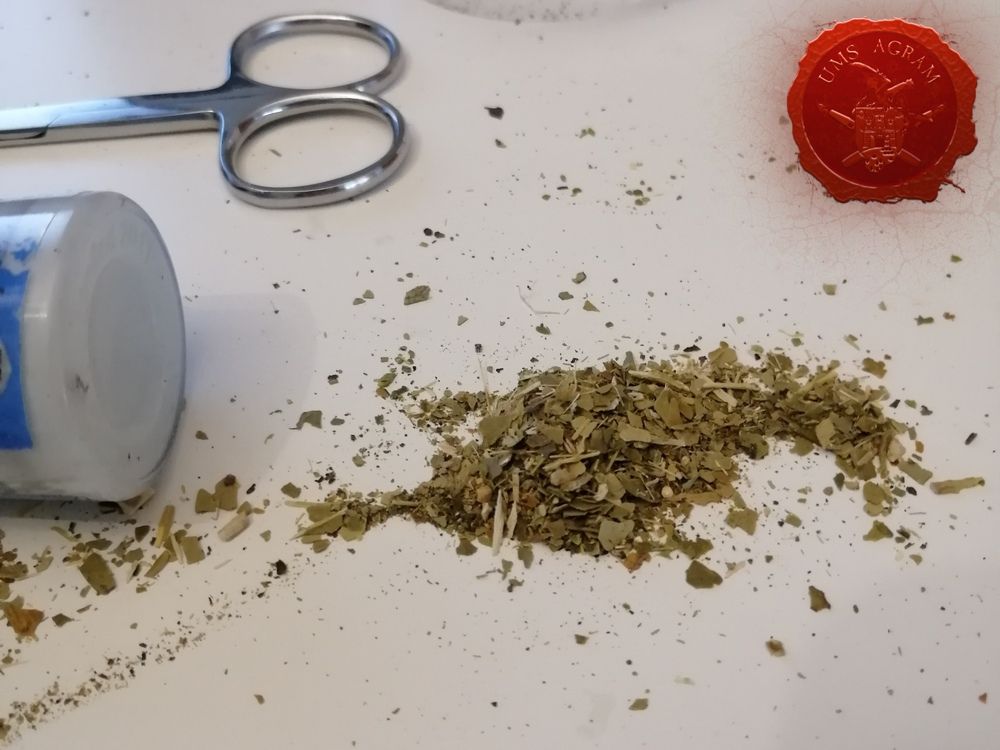 The making of the canopy depends on the type of tree and the level of detail you want to achieve. Here I wanted to make a cherry tree in bloom and the dried sea foam had that final look of flowers that I wanted to achieve. I have noticed that sea foam comes in various variants, although it is always advertised only as "sea foam". For more lush canopies you can use moss, sponge or something similar, and for more detailed flock and even miniature leaves or similar "premade" plants.
A simpler process involves covering the entire tree with spray glue and adding a piece of sponge / foam / moss or spraying smaller elements like salt bae.
For this tree, I cut a bunch of smaller twigs and bouquets and individually glued each to the branches of the tree.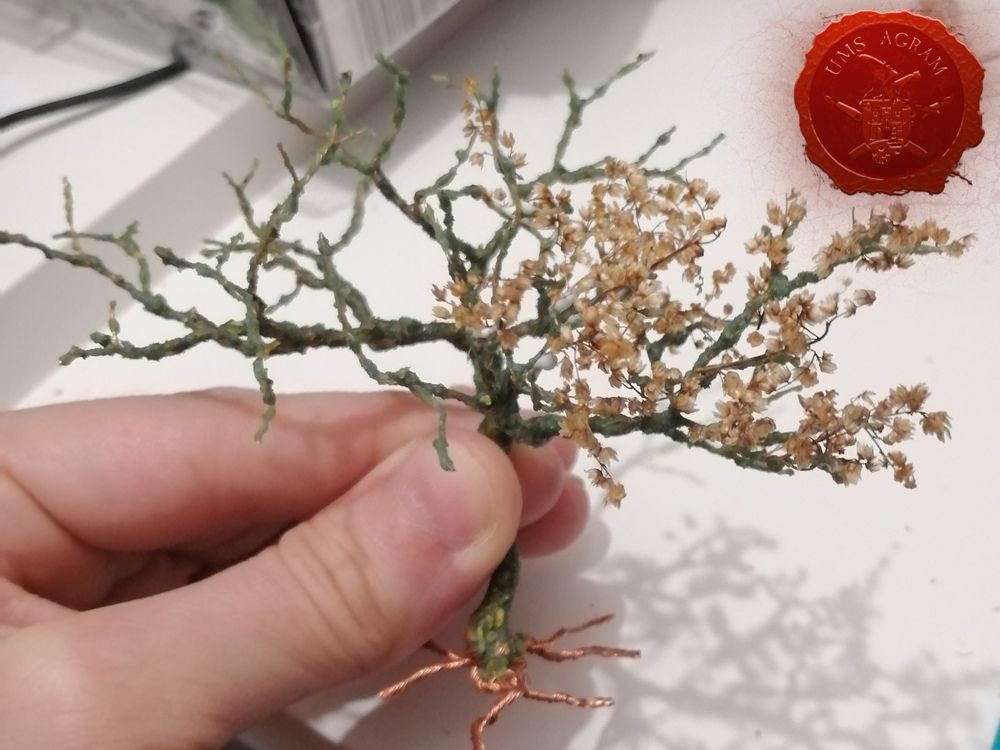 The end result quite impressed me and, sorry for the modesty, I consider this to be the most realistic tree I have ever held in my hands.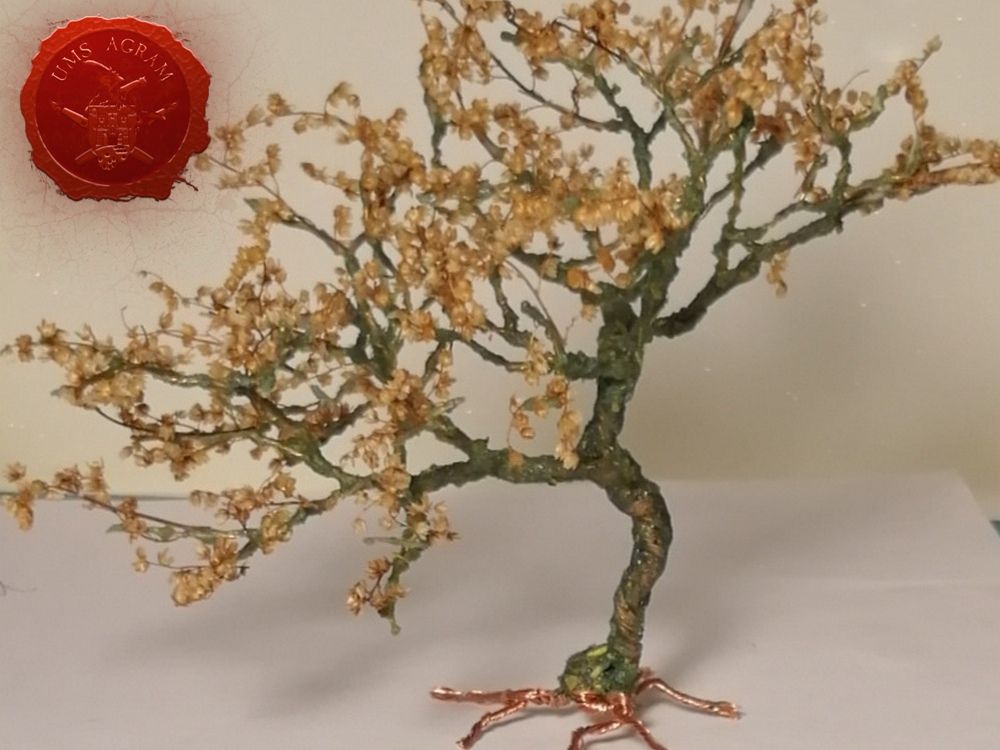 The finishing touches included only painting the flowers like buds on the cherry and subsequently pulling out the branches affected by the overspray. The airbrush here seemed to me to be the most elegant, and perhaps the only solution given the thrust strength, and the canopy was given one coat of mixed pink and one finishing touch of white.
End result – awesomesauce!
What say you?
Latest articles
Latest battle-reports