Adding texture to a pre-made tabletop board
Ana Polanšćak, 9

th

September 2021
In preparation for a multiplayer scenario, I redid some surfaces on a plastic modular gaming board.
The board had the texture of cobbled streets, but there were a few surfaces that were completely textured for some reason. In addition, modern manholes are modelled on the board, which do not correspond to the world in which the scenario will take place. I decided to cover these parts with my own stone slab texture.
I cut a large amount of rectangles out of thick paper to act as stone slabs.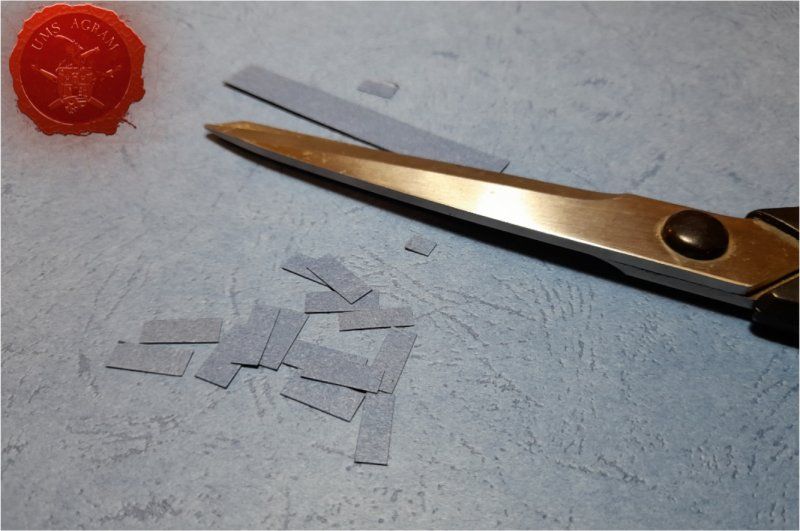 I glued the boards one by one with PVA glue (drvofix) to the places that needed to be textured. Drvofix is cheap, dries more slowly so I have plenty of time to set the boards, and the paper sticks well to the plastic.
When the glue dried I went with a layer of diluted PVA over all the paper stone slabs to impregnate the paper with glue. This makes it tougher, it will be even harder to peel off and it will absorb water less. The latter is desira-ble because when it comes to painting I will use techniques with a lot of water.
When everything was completely dry, I sprayed the whole board with uneven matte black, white and (mostly) gray spray.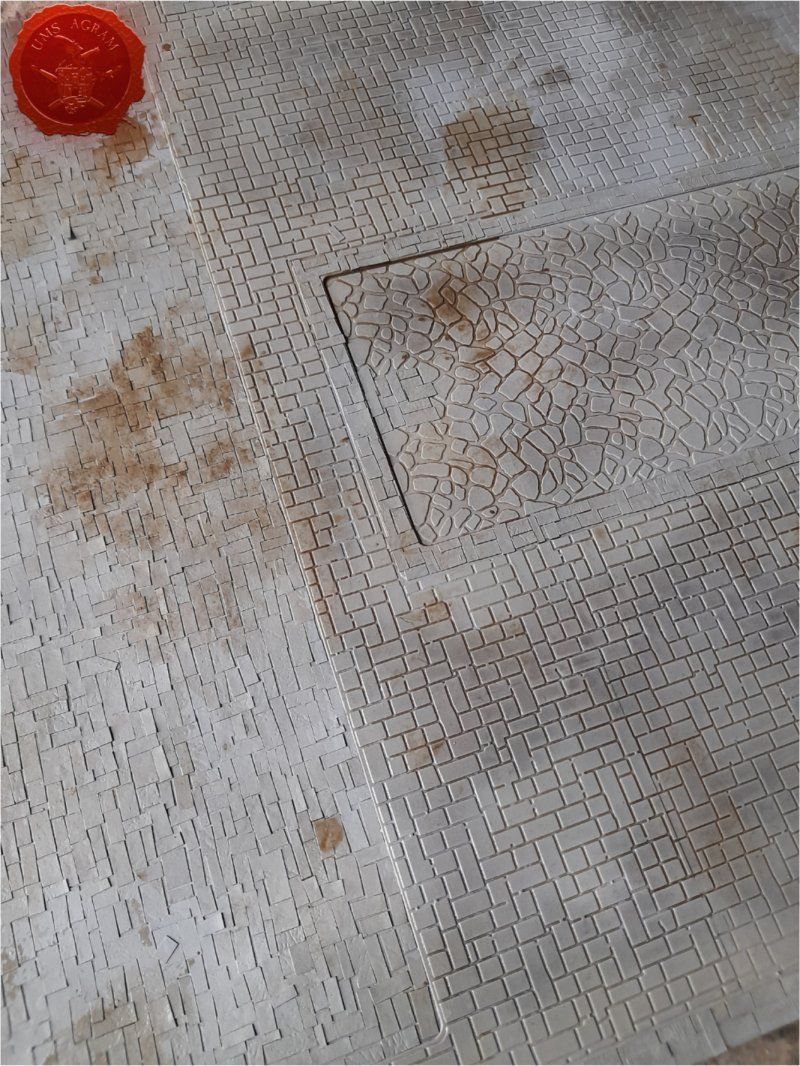 Several layers of dirty brown and greenish washes went over this after drying. I applied this with a sponge be-cause it is a large area and should have looked smeared and neglected.
Finally, the outer edge of the board is painted matte black.
Latest articles
Latest battle-reports