Postapoc taxi – part 2
Dalibor Čavić, 4

th

February 2021
I didn't paint the black inside because I figured it wouldn't be visible from the outside, but I put it back in its place. I made a spare wheel from one of the original wheels, and I decided to put bigger, more massive wheels on the car, which I took off from a toy bought in Ofertissima for 10kn. I painted the rims of all 4 wheels as well as the spare one with Tamiya Flat Aluminum paint, and the tires with Necromancer Cloak (Army Painter). All of the model, I covered the Nuln Oil (GW) wash and again simulated the rust as on the body. I glued the wheels individually (without axles) under each fender, and the spare on the back cover. I painted the chassis matte black and glued it in place. Since the chassis was not to be seen I decided not to do weathering on it. The exceptions are the front, rear and side bumpers, which remained visible even after the chassis was mounted. I went through a similar procedure with them as before. Tamiya Flat Aluminum, Nuln Oil and then chipping and rust effects. I put significantly less rust on the rims and bumpers to get a prevented impression that the whole car was one piece of iron.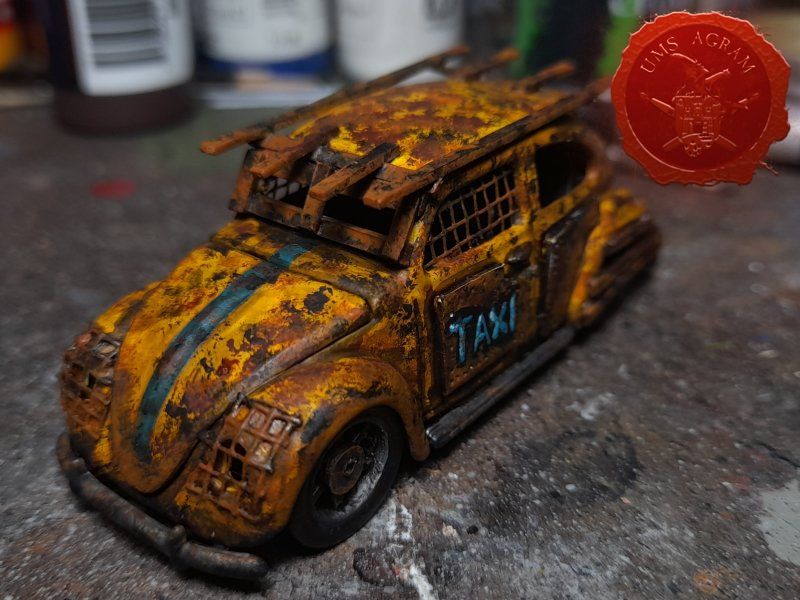 According to the size of the bracket, I cut a piece of cardboard and glued styrofoam cubes to it to simulate some kind of load. I covered it all with a dried damp tissue, secured it with toothpicks, and soaked it in diluted PVA glue. When the glue dried, I trimmed the cover and painted it in a camouflage scheme using the colors: Field Gray + Cryot Wraith (Army Painter), Flat Brown (Vallejo Model Color), Earth (Ammo by Mig) and Flat Black (Scalecolor). Then I glued it to the roof.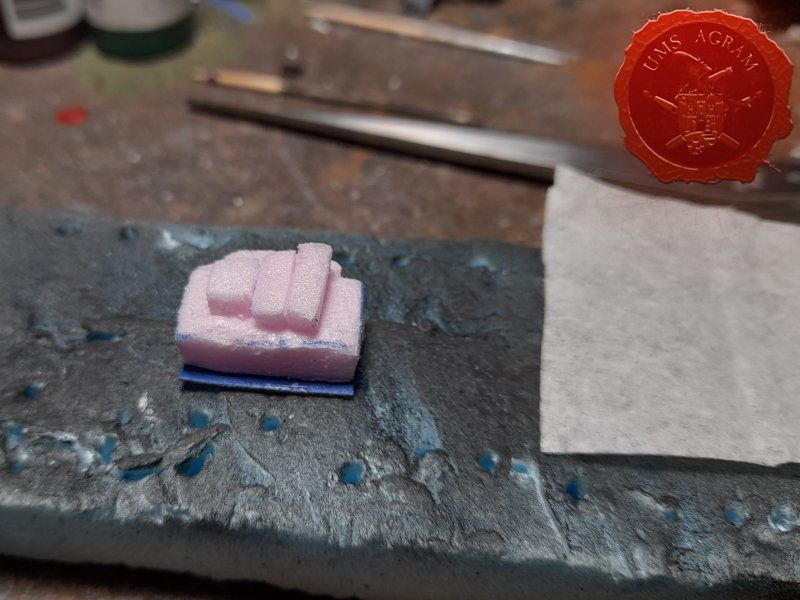 Then I made another roll of wet tissue, tied it with black thread at the ends and painted everything in Earth (Ammo by Mig) color and covered it with Agrax Earthshade (GW) wash. I also glued the roll to the roof rack and tied it all together with black thread to make it look like the roof load was tied with a rope. Eventually I diluted the Earth paint a lot and in a few glazes crossed the tires, bumpers, fenders and lower body. The aim of this was to obtain a dust effect on these parts.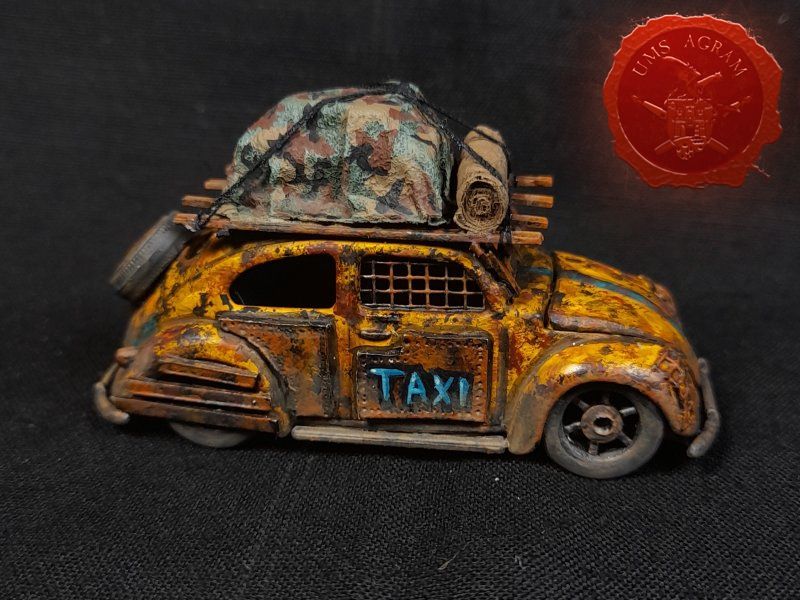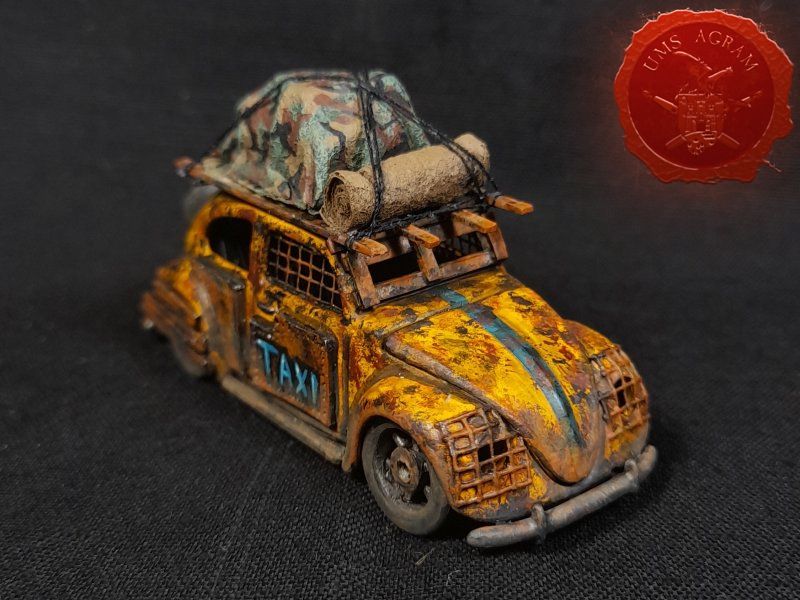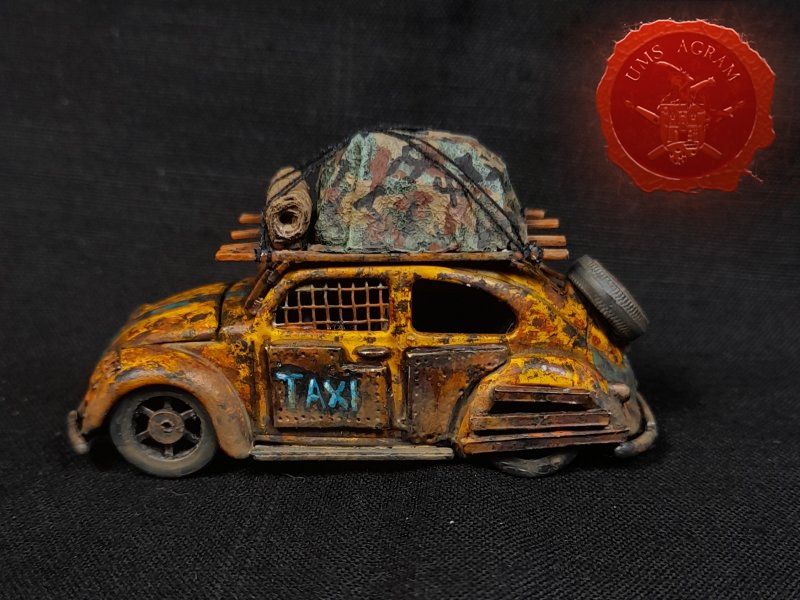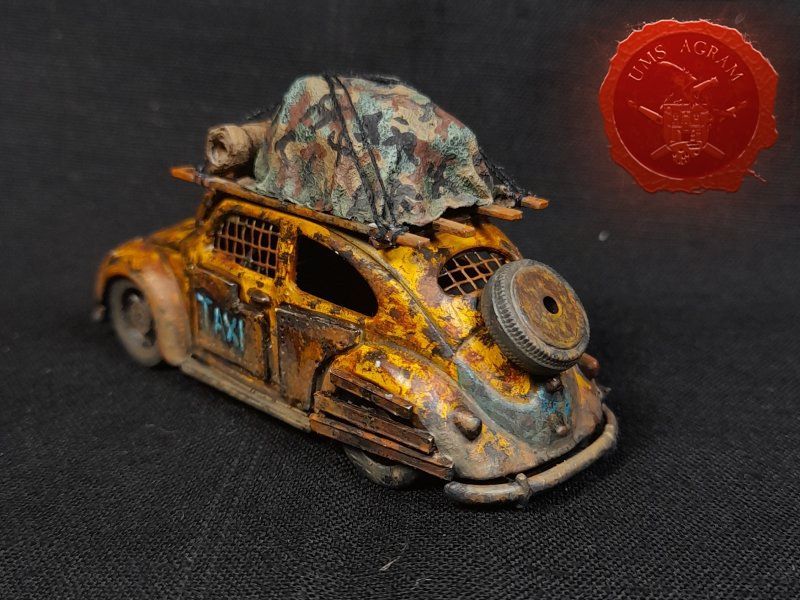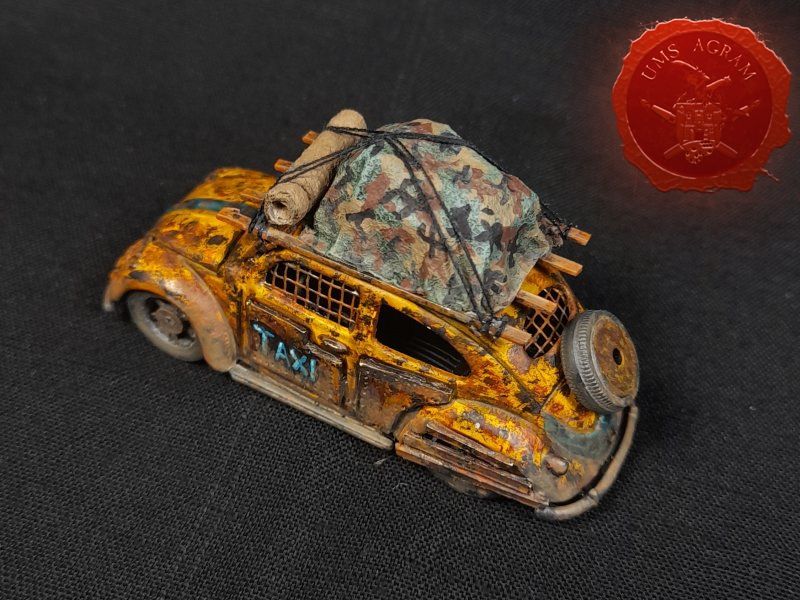 Latest articles
Latest battle-reports