Black Annis bust – part 1
Marko Paunović, 11

th

March 2021
In this series of articles I will describe the work performed on a diorama whose main character is a bust called Black Annis. It is manufactured by a company called Massive Miniatures and I built the diorama for an Admin Challenge on our FB group Miniature Painters Croatia agains Ana Polanšćak.
I wanted to use the bust to tell a wider story which is why I decided to make a diorama from the Snowwhite when the Witch leans through the window offering an apple.
I used an Ikea picture frame from Ribba collection and using a scalpel blade I made a frame for my walls from a 4 mm thick balsa plank. I cut out the hole for the window and made a mock up to see how it all fits together with the bust.
Once I was satisfied, I cut out several wooden beams from the same 4mm thick balsa plank and used them to frame the windows.
I chamfered the edges of the beams using a scalpel blade and I made grooves in the beams using an ice pick.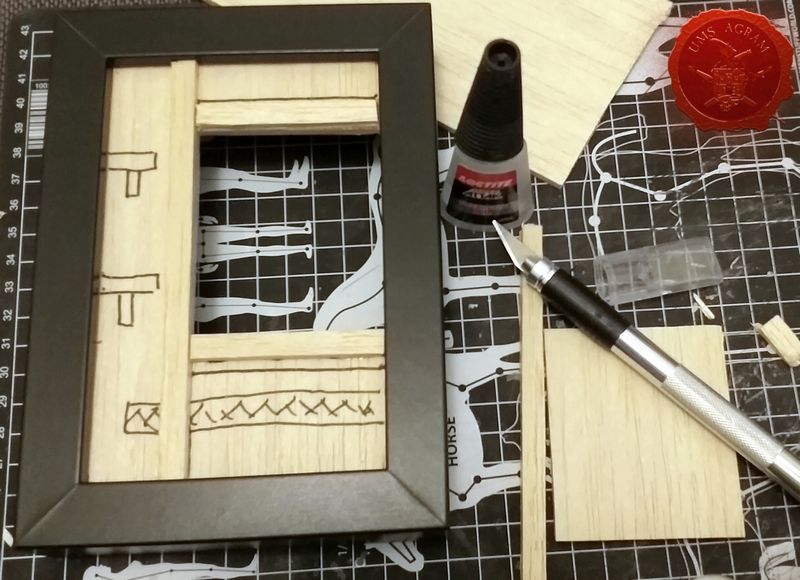 I protected the Ikea frame by masking tape and prepared everything for the imminent plaster pouring.
I mixed a solution of plaster and water until I got a paste-like consistency and poured it into my base for walls.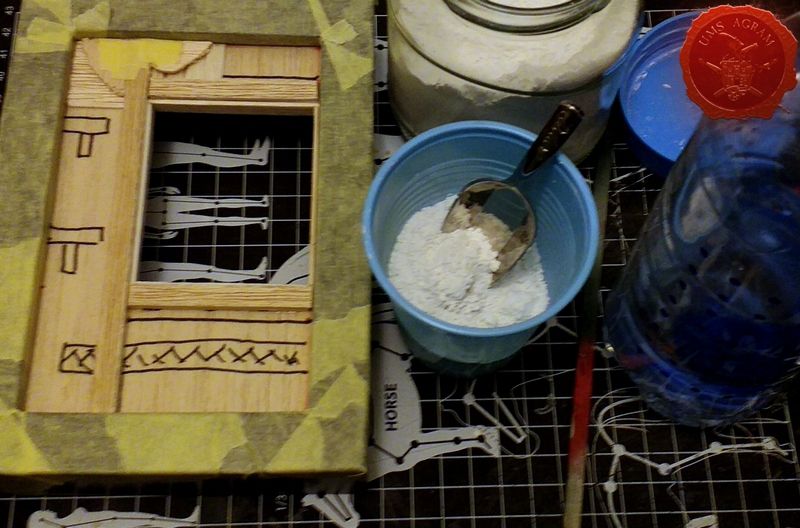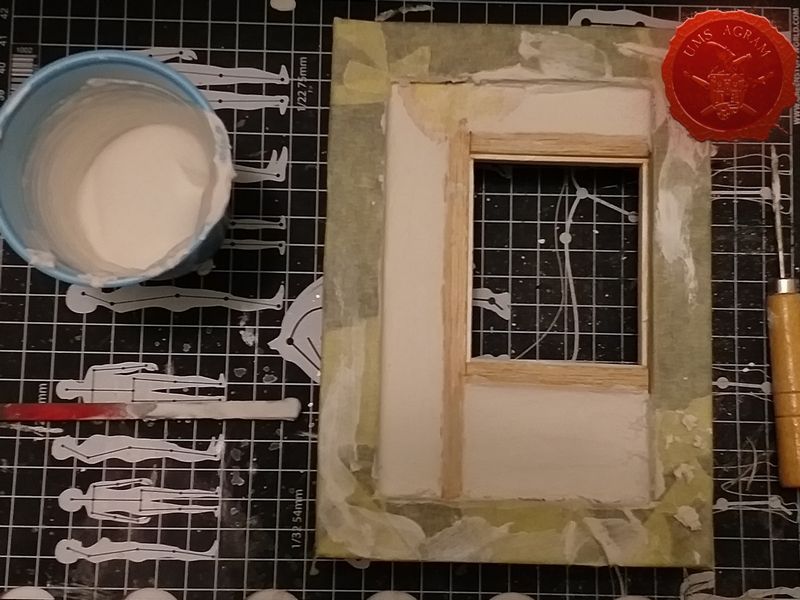 Once it was dry, I made the shelves and the working table from balsa wood and checked how it all fits with the bust and all the tiny details and bits I planned to install into my story.
Next time I will explain how I painted the base.
Latest articles
Latest battle-reports