Black Annis bust – part 2
Marko Paunović, 30

th

March 2021
In this series of articles I will describe the work performed on a diorama whose main character is a bust called Black Annis. It is manufactured by a company called Massive Miniatures and I built the diorama for an Admin Challenge on our FB group Miniature Painters Croatia agains Ana Polanšćak.
As I promised in the last article, I will explain the painting process of the base0 in this one. The wall was drybrushed off-white and white. I purposefully left the rough texture exposed because the effect will be diminished by weathering later on. The table and the shelves were painted dark brown and the wood grain was painted on using an ochre shade. The beams and planks were painted grey (some were left unpainted for variation). I added black, brown and olive grey wash to those surfaces.
I added brown and black wash to the table and shelves (brown areas) .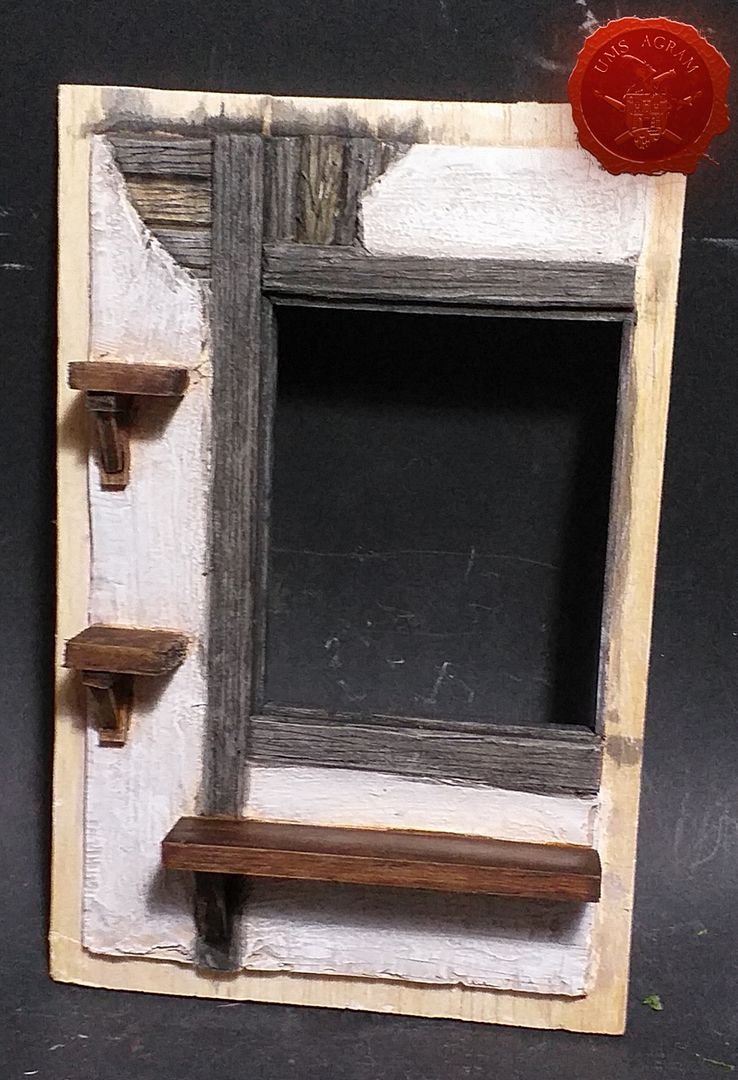 I painted the woodgrain using ochre paint on the table and shelves while the ones on the planks and boards were painted grey.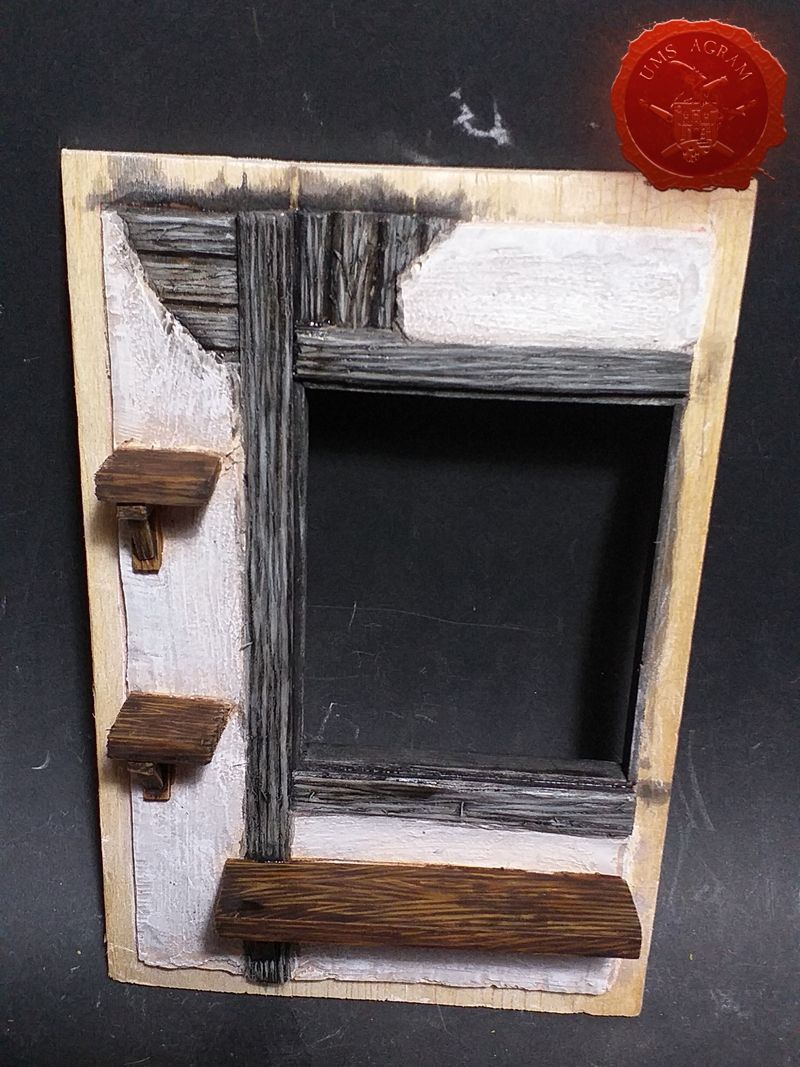 I used light and dark green oilbrushers to create weathering. The oils were thinned using Odourless Thinner.
When I finished the painting of the base, I added the bits I intended to use – bottles, pots and a miniature bust (made from WHFB Empire Handgunner).
I made the miniature brush out of the tip of an used Winsor&Newton 000 series 7 brush (only the best for my dwarves). The body of the brush was made from a toothpick (new one, not used).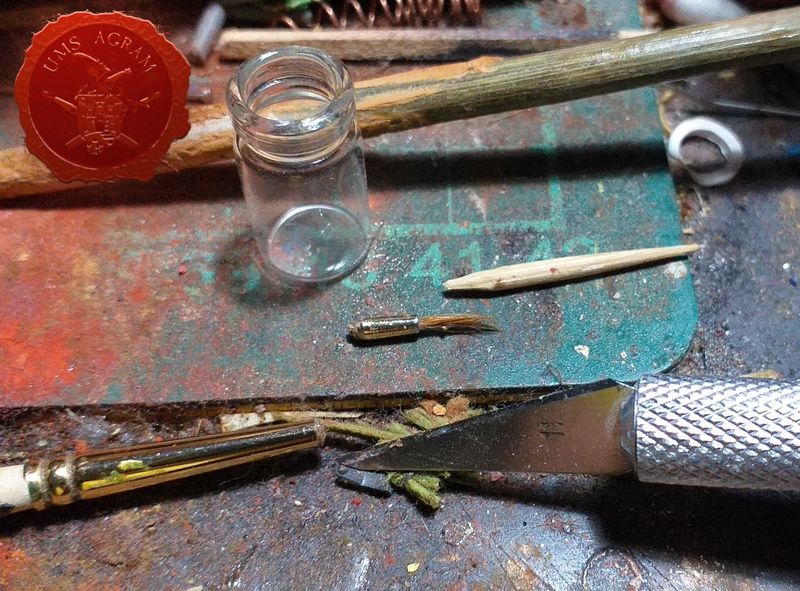 Then I painted the miniature bust half way (I will leave it as a WIP on the desk) and I painted the body of the brush black. I inserted the miniature brush into the pot where I intended to put resin as dirty painting water. That proces will be explainted in the next article.
In the end, I tried out how everything fit the base.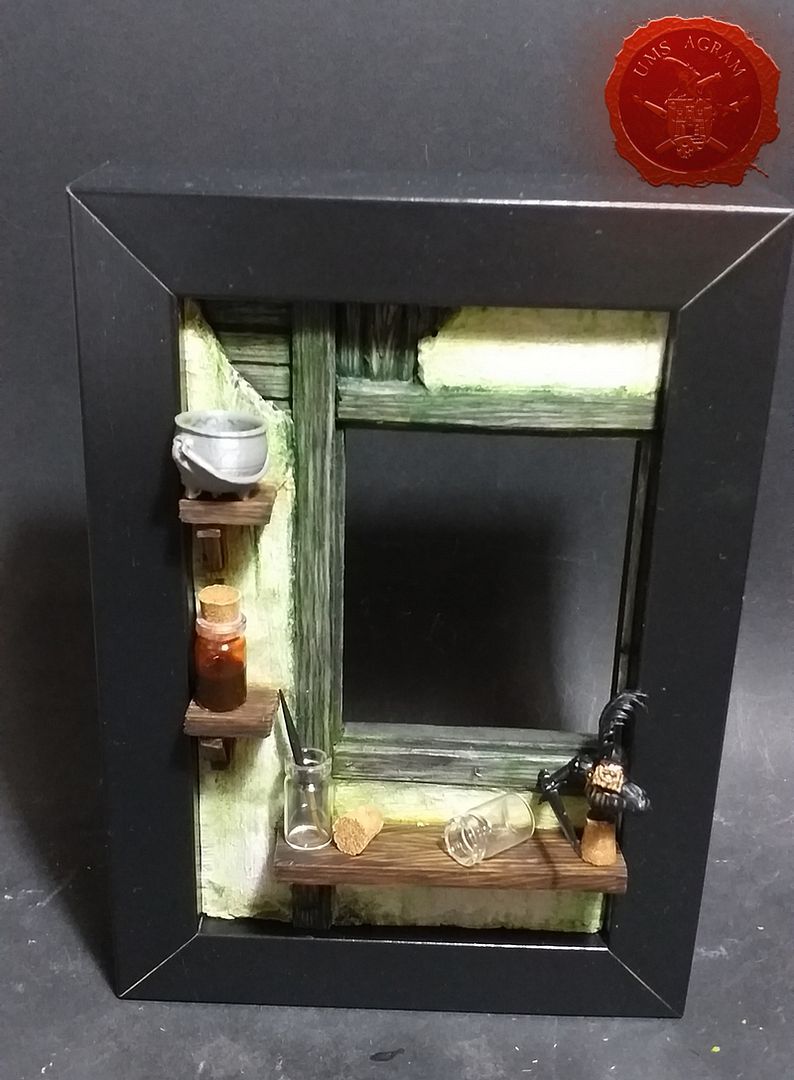 Latest articles
Latest battle-reports