Black Annis bust – part 4
Marko Paunović, 23

th

April 2021
In this series of articles I will describe the work performed on a diorama whose main character is a bust called Black Annis. It is manufactured by a company called Massive Miniatures and I built the diorama for an Admin Challenge on our FB group Miniature Painters Croatia agains Ana Polanšćak.
In previous articles I described all the work apart from painting the actual bust. In this, the last article of the series, I'll explain the painting process. But before I start, I need to admit, I was way behind schedule to make the deadline for the Black Queen Hobby and Miniature Painting Competition. Therefore all the steps were not that well documented. And a final note before I kick off this article, all the surfaces of the bust were painted using the same technique. Almost white surfaces were built in colour by adding washes and glazes. In the end, I added only highlights using traditional paint.
I started with undercoating using black sprey. I added a couple of layers of white sprey and that created shading.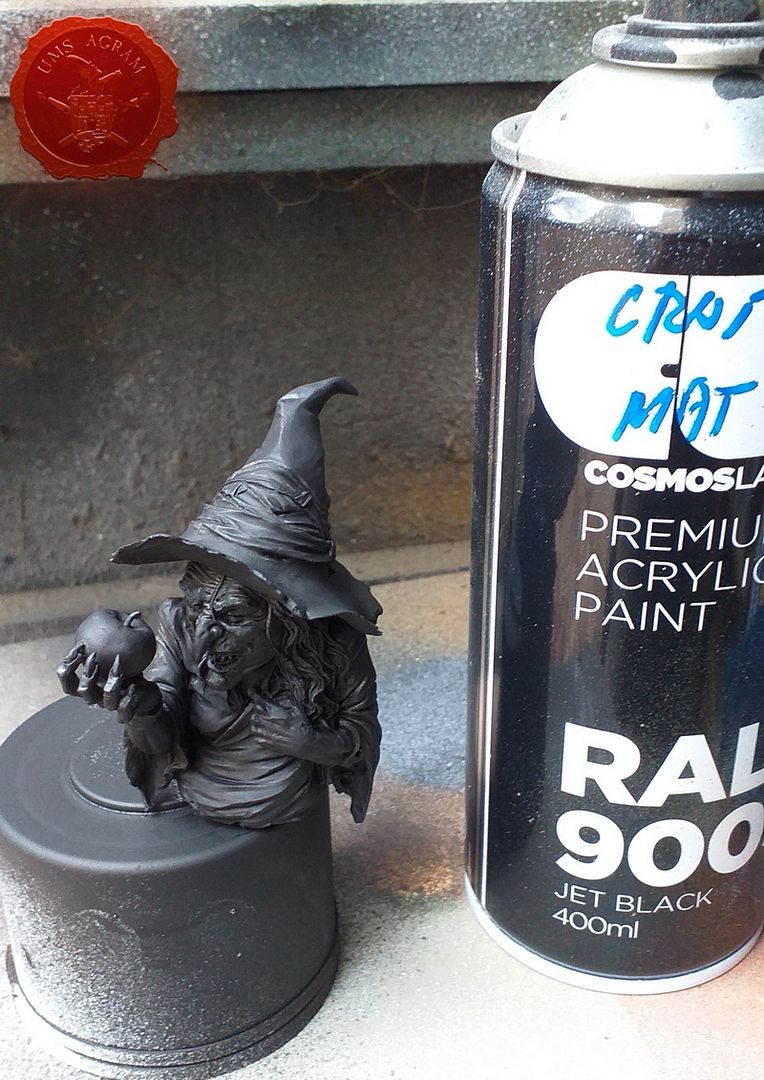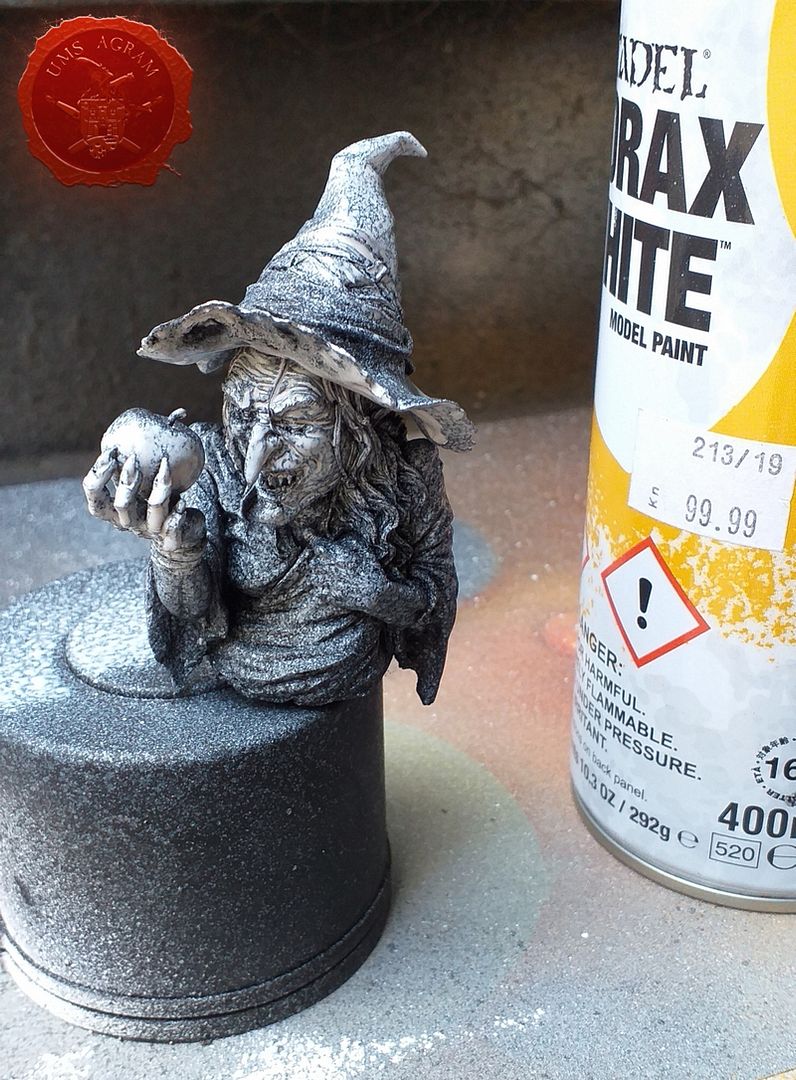 I painted the robes and the hat first. As mentioned before, I did everything with layers upon layers of glazes and washes (Nuln Oil, Agrax Earthshade, Druchii Violet, Coelia Greenshade and Seraphim Sepia).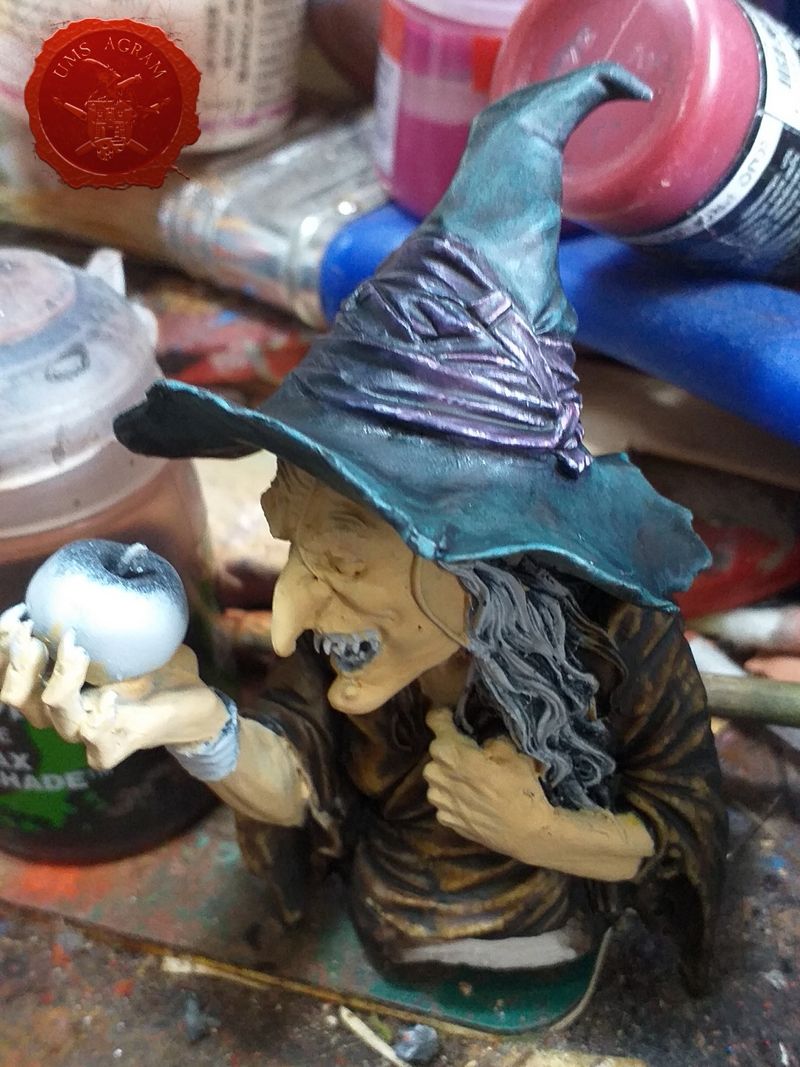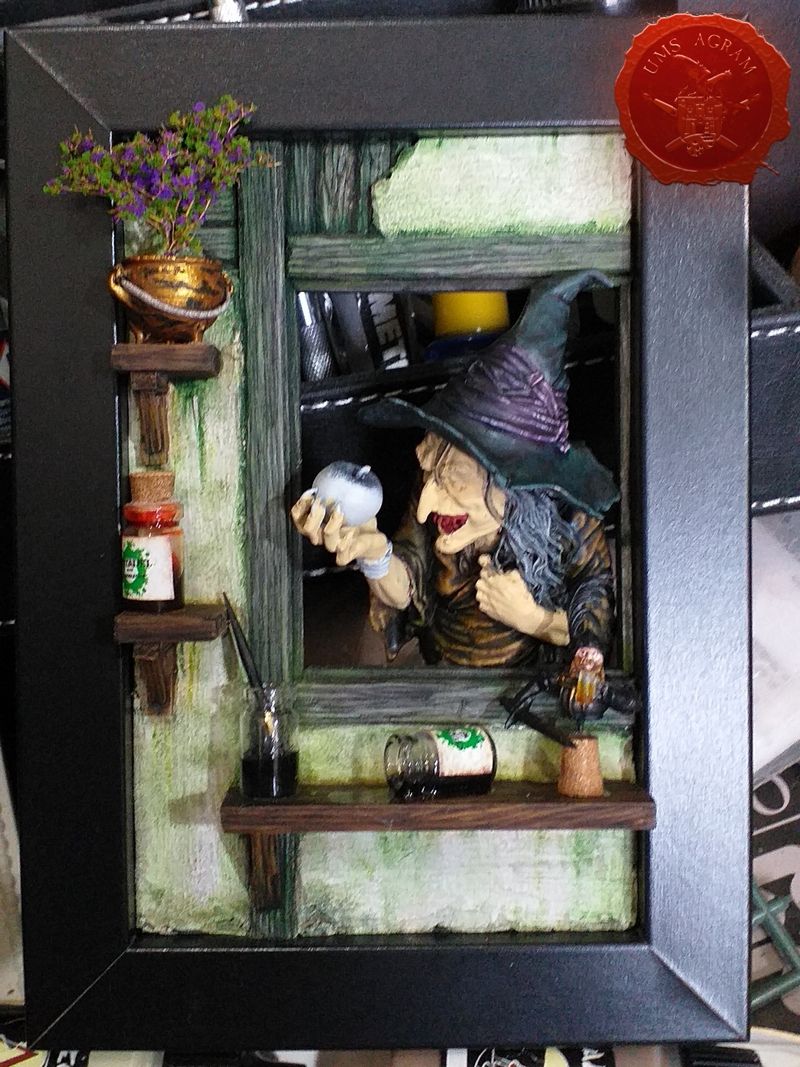 Next up were the skin and face. I put the light skin colour basecoat and added various glazes – skin, purple, red and even olive green...
The main element of the bust is the apple. I again used glazing, this time with yellow, orange and red glazes.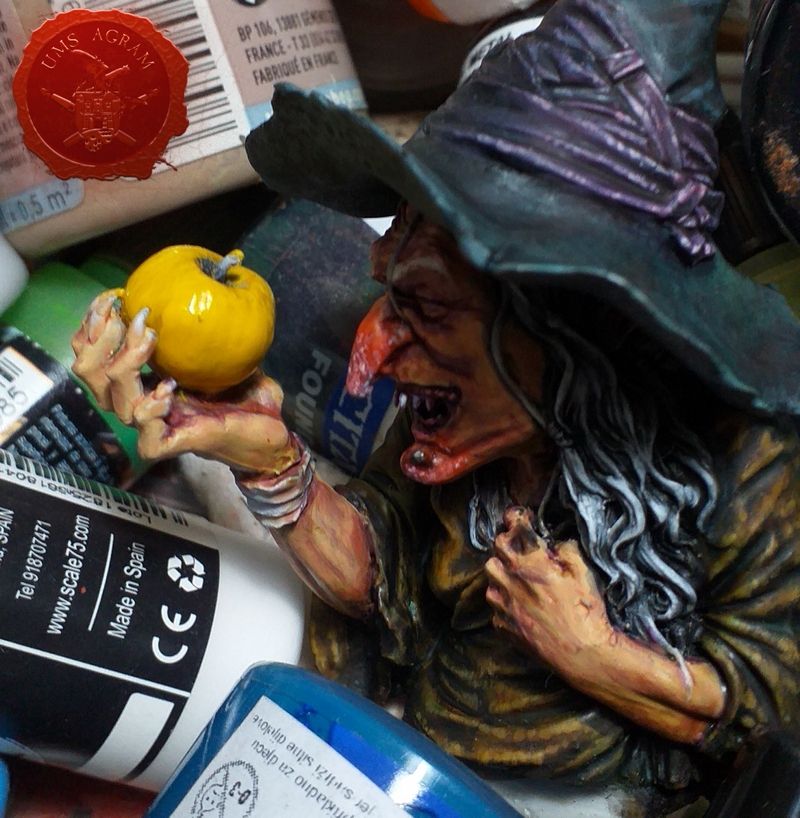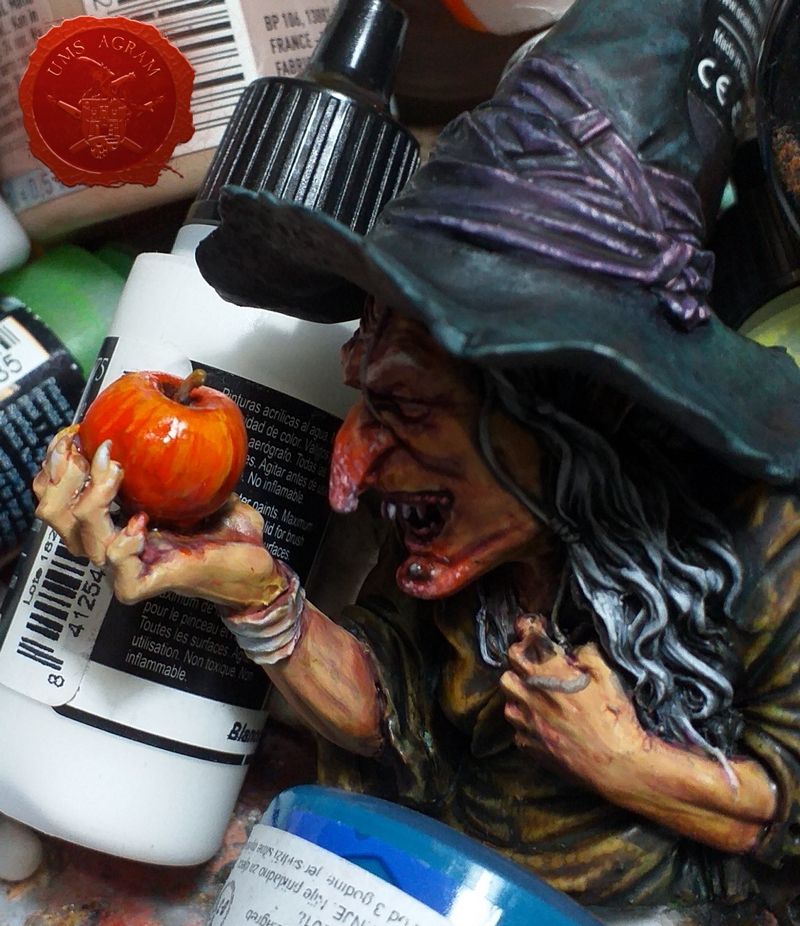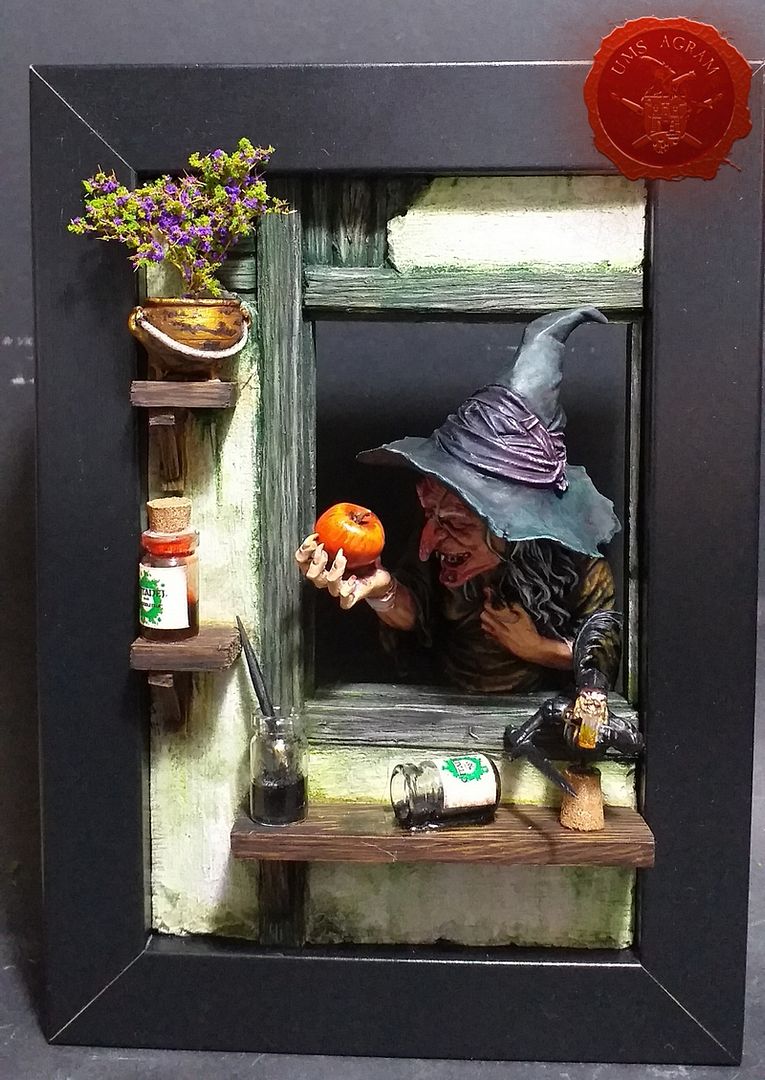 I added the background next, a painted garden with some trees, fence and a path that I considered agreed with the whole aesthetics of the diorama. And afterwards I added some vegetation by Diorama Presepe.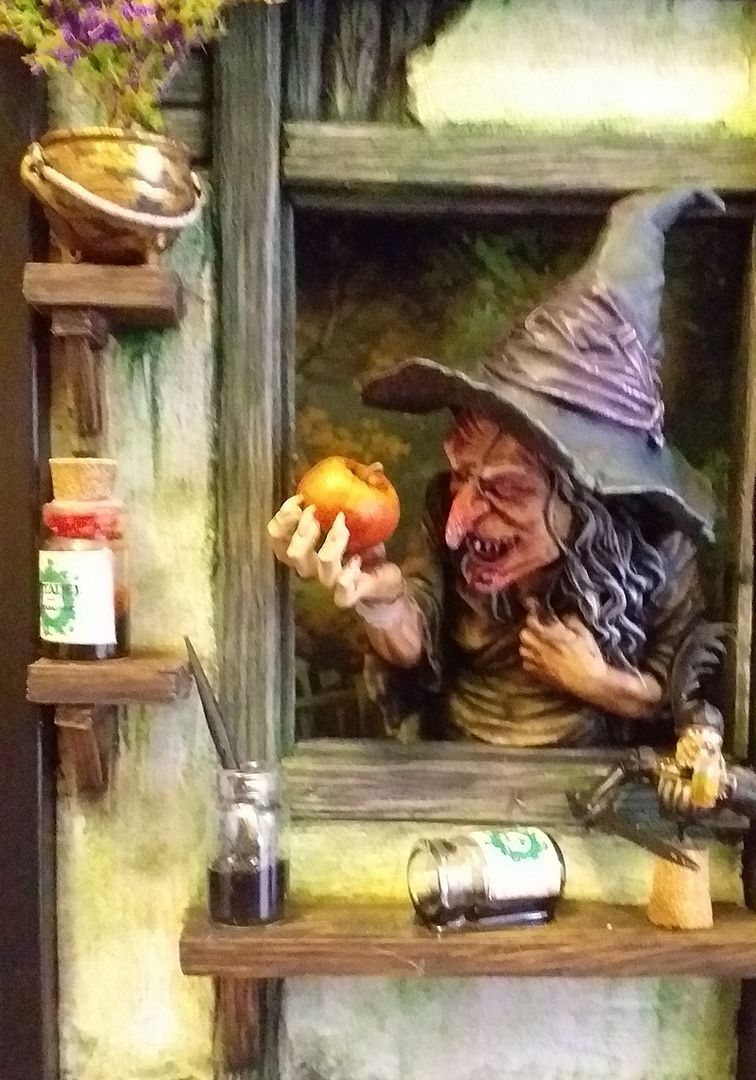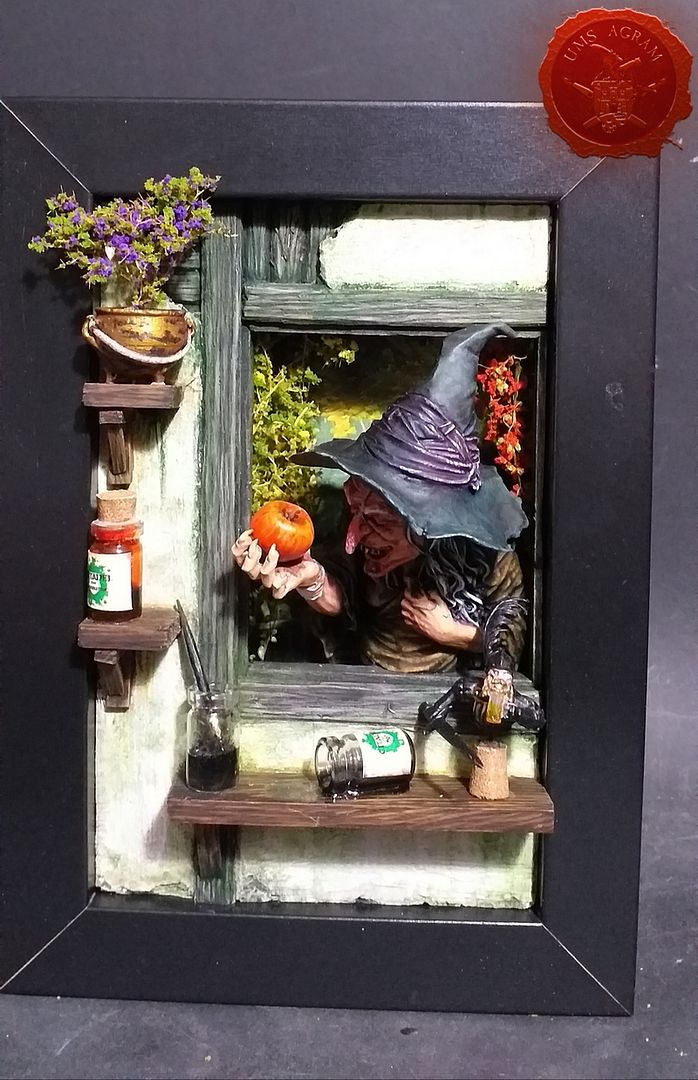 Before placing the bust in the base, I added the vial with the poison.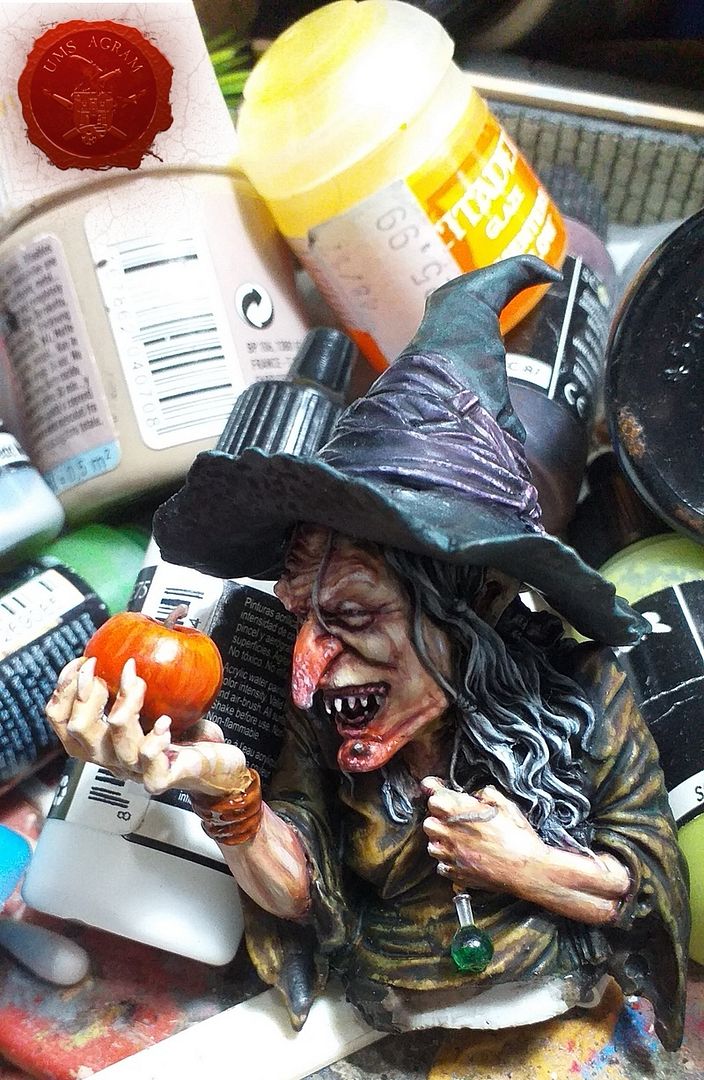 I put the bust in and finito!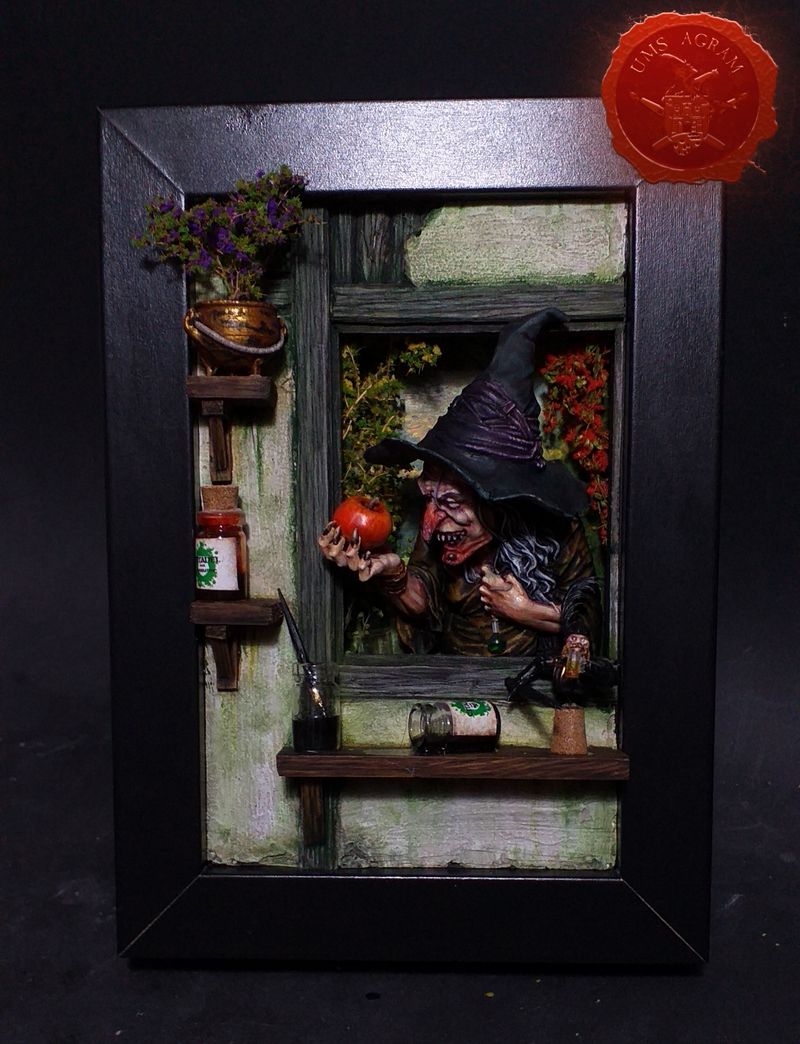 Latest articles
Latest battle-reports