The Bust Saga (part 5)
Goran Krunić, 8

th

May 2021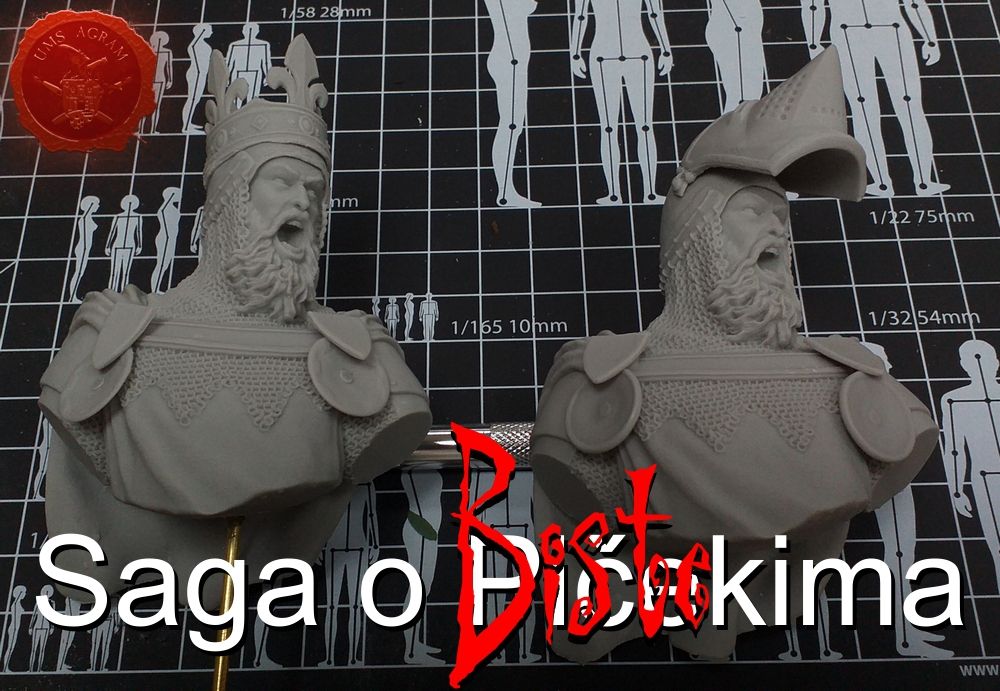 If you are a bit older and from Zagreb, you probably remember Saga o Pičekima? If not, the joke will elude you. Well, hopefully beside the Croatian pun, you will like the rest of this saga. Goran and Marko will take you on a miniature painting journey while they build and paint one and the same bust for their Admin Challenge. Why call it a saga? Because everyone who knows them knows this will take a while to finish.... They chose a bust by Crecy Models that comes in two options – as King Ladislav Jagellone and as Grand Master of Teutonic Order Ulrich von Jungingen. Goran and Marko will do different versions...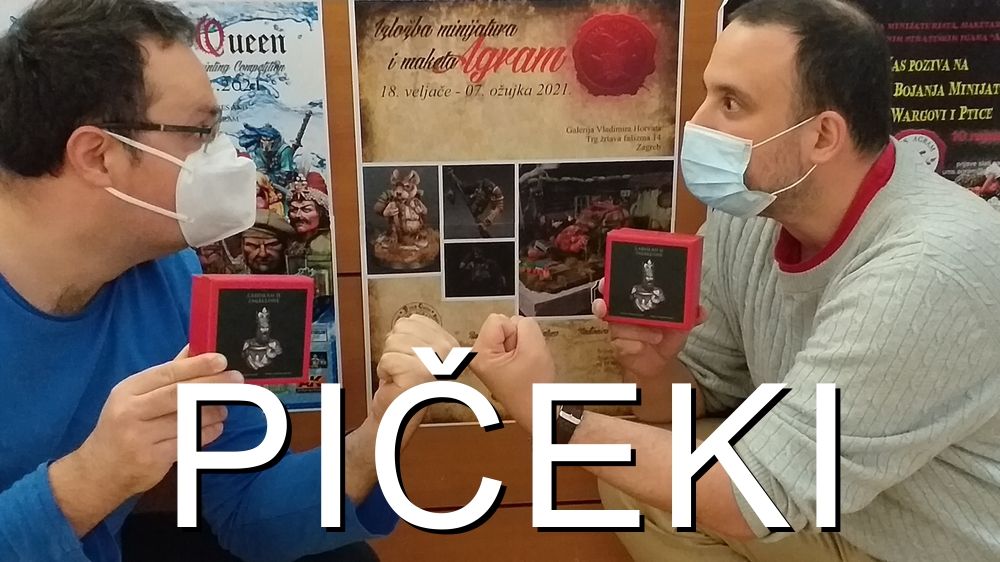 GORAN: Since I've been working on the cloak last 2-3 sessions, I'll only briefly look back on it this time because I've finished it. What I have learned is that the strongest highlights should be placed in the direction of the imagined light source, as they look too uniform and equally prominent on all the more prominent folds. The colors used are Nacar, Mojave White and White Sands from Scale75, I started with a mixture of Nacar and Mojave White to emphasize the wrinkles and soften the transitions, and then I added White Sands to this mixture for further work on the mantle. I finished the cloak with a highlight of pure White Sands.

MARKO: well, what to say... not a lot I did this week. On the Jagellone bust – nothing. But I did manage to finish a Krieger bust for our upcoming weekend Miniature Painting Workshop. Once I was finished painting, I cut the rods for all the busts that the participants will use. And that's about it...


GORAN: Then I started painting the chain mail vest, I made the basecoat by mixing Graphene Gray with Heavy Metal in a 1: 2 ratio, and then I made the first shade with Citadel's Drakenhof NIghtshade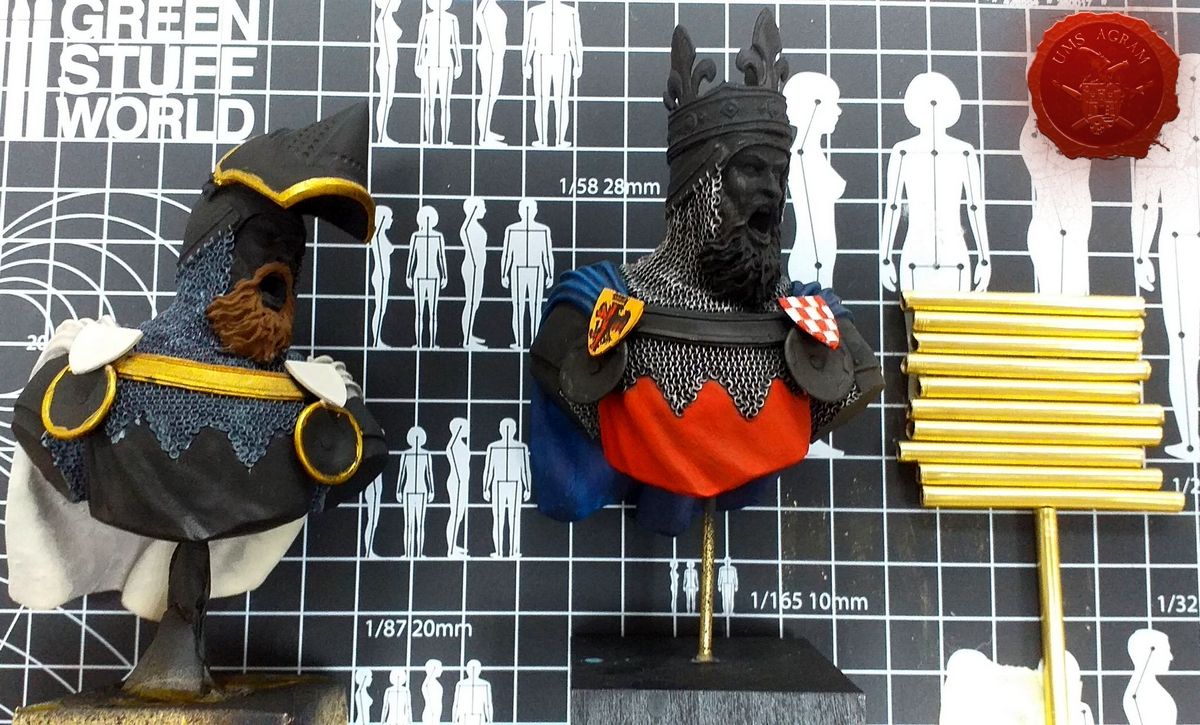 Latest articles
Latest battle-reports