DISPLAY BASE FOR OUTRIDERS
Martin Vrkljan, 21

nd

July 2021
I've been working on this every now and then for a little over a month and a half, so I could take a photo here and there to post on the forum, maybe someone will have some nice suggestion as the whole thing develops. If I'm lucky, I should go to Witch of Grič 2007 with that :) By the way, the whole thing is a gift for my old man who also chose the figurines. :)
Anyway, here are a few photos of how far I've come so far. When it comes to painting, it will be a little colder and darker atmosphere (I hope I will need it as it should be), somewhere in the transition from autumn to winter, so there will be some fallen leaves and small patches of snow here and there ... Under the bridge I'll likely put resin.
What's not on the diorama now, and I plan to put in, is one passenger that I'll probably convert standing next to a tree with a light waiting for the outriders to pass. The wooden sign is there as a tryout, I'm not sure if it will stay or not ...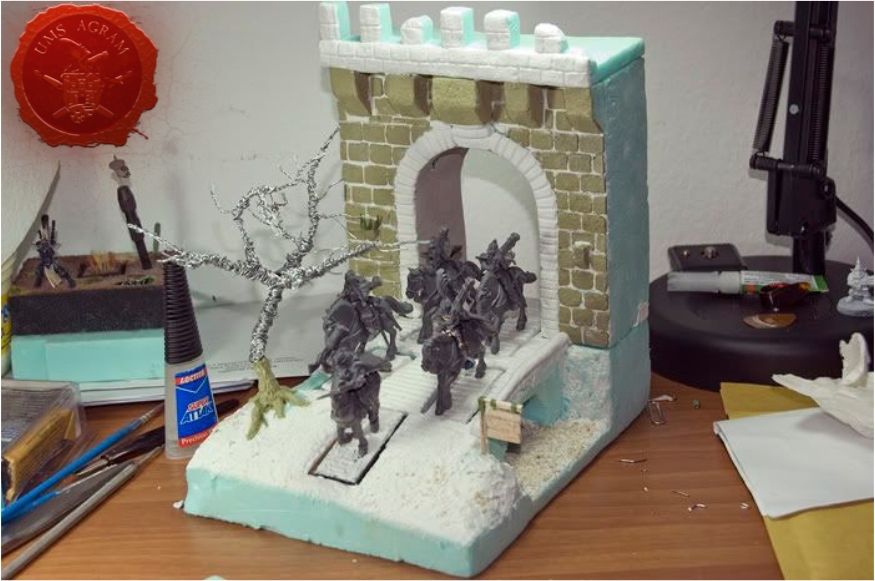 The material is Miliput (Superfine White - white parts, and standard Yellow-Gray - this greenish) and textured paste for the ground. There's no particular reason why I used both types of milliputs, I just wanted to see what the difference is between those two types. I recommend the standard yellow-gray, the details on it are easier to see when modelling and it hardens harder than white. The sign is made of balsa, I just slipped part of the staple through a vertical and horizontal board for strength.
I did some work on the tree, covered the trunk, now I need to fix the branches. A part of the stones for the bridge was also arranged, the rest when this part dries.
The passenger is sort of done, this is just a concept ready for now (thanks to Demonn for too good bits), still missing the cloak and lantern that I will try to make myself.
Well… I'm debating whether to cut off this lowest branch. And yes, I will have to cut off the branch, so try to make it look like it was sawn off in that place. Not only is it not convincing, but from certain angles it looks like something that Višen likes to put on his conversions ...: D
Couple of things done…. Tree branch cut off.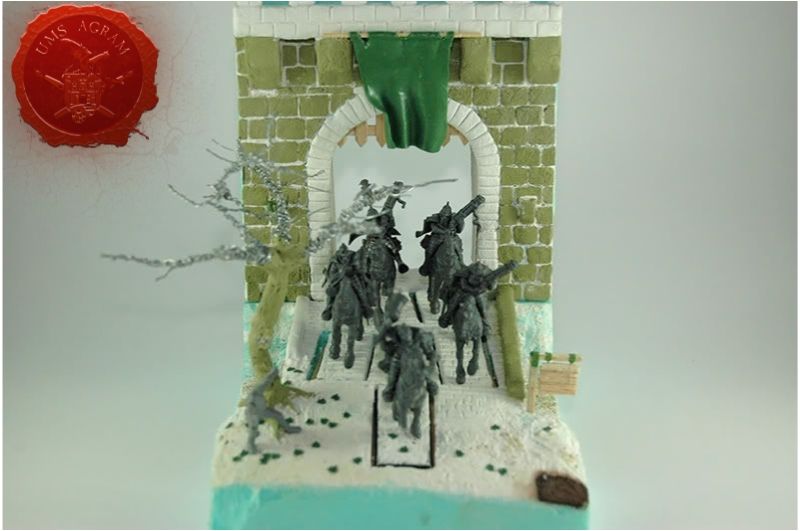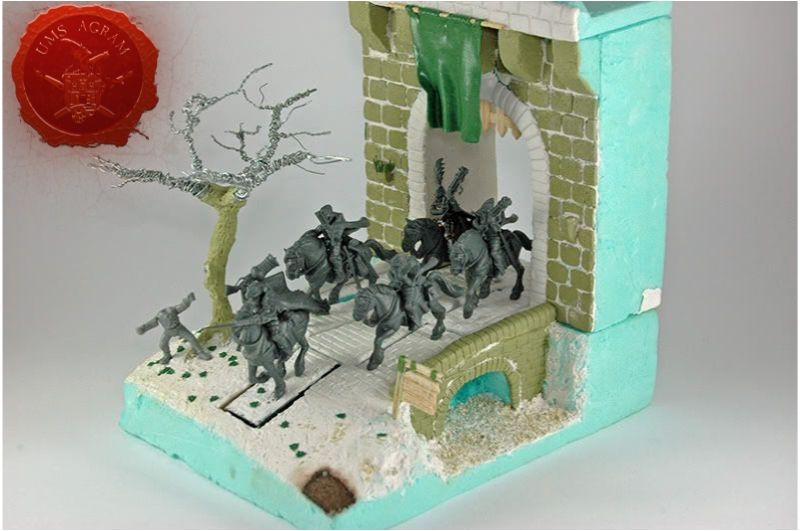 I will cover the edges with smooth cardboard that will be painted black when the whole thing is finished. I have an idea to incorporate small slats for the border of a few centimeters.
Latest articles
Latest battle-reports