Domagoj's Top Tip
Domagoj Krpan, 9

th

August 2022
Sometimes I get particularly lazy and don't pay attention when magnetizing or stacking miniatures. Whoever admits, half is added to him, and then the distance between the parts of the figure is visible to me from a kilometer away.
Horror, fear, cringe, end.
But the Omnissiah has a solution for this predicament too! Zelenstvarčica, greenstuff, is otherwise an excellent epoxy resin for filling such gaps. I didn't use GS as filler this time, because then it wouldn't have the benefit of the magnet - I want to still be able to swap weapons on the model. I used Greenstuff to model purity seals, which I used to hide the gap so that it would not be too obvious.
As St. Maverick would say, finished, not perfect.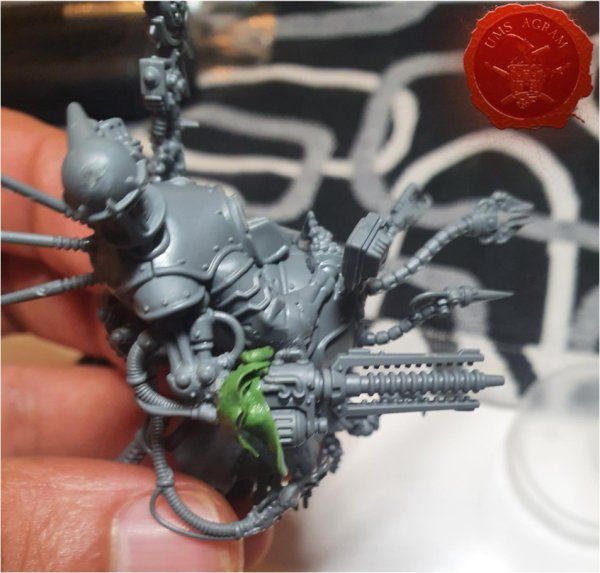 Latest articles
Latest battle-reports