Tabletop Level Batch Painting
Marko Paunović, 22

nd

September 2022
In this article, it will be explained briefly how to paint several figures at once (batch painting) to the level of tabletop quality, using the example of Fenryll miniatures.
For coloring, I chose 5 medieval figures that we are coloring as part of the Agram Group Build Project #4 project. After the black undercoat, I applied the base colors to the clothes. Two or three types of brown and one darker green (dull tone).
Then came the washes. Agrax Earthshade, Athonian Camoshade, Seraphim Sepia and the indispensable Nuln Oil.
When the washes were completely dry, I added highlights, first the same shades as the basecoats, and then slightly lighter shades.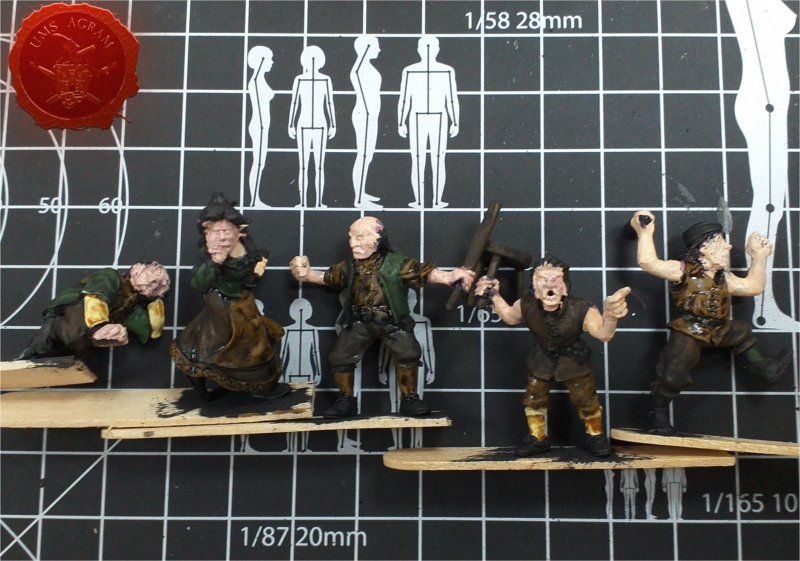 I painted the skin of the figures in the basic color (Basic Skin (AK)). Two or three coats were needed because of the black undercoat.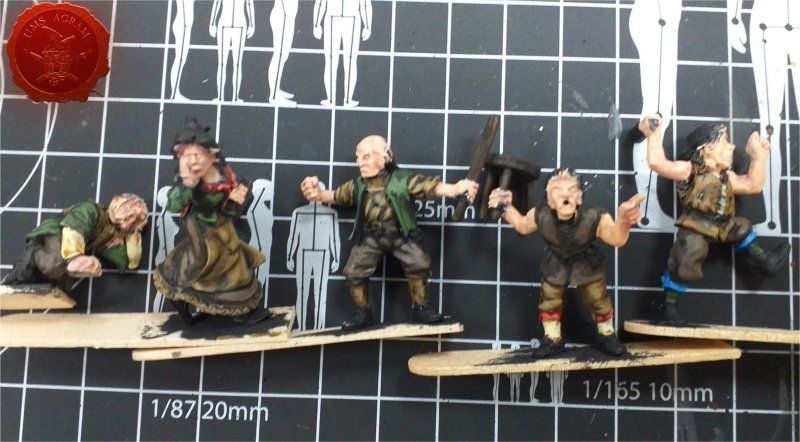 I then added a wash I made myself using a mix of Basic Skin (AK), Black Red (AK) and Lahmian Medium (GW).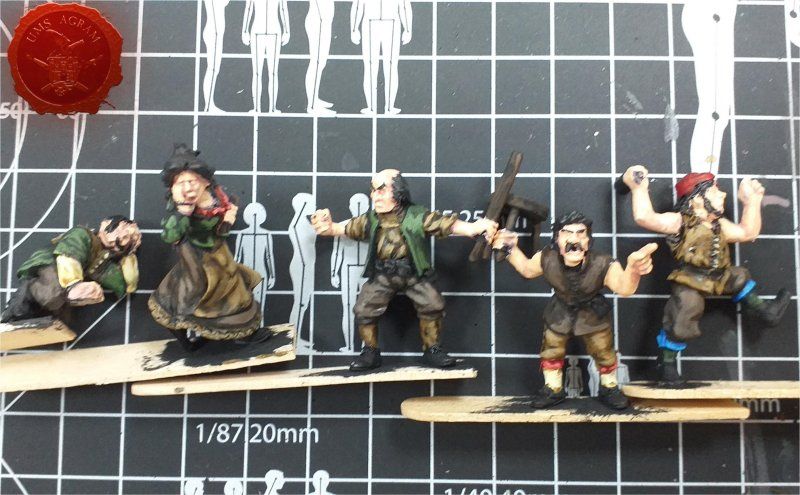 Finally, I added details, red, green, blue, as well as highlights to the face (again Basic Skin (AK)) and hair.
It took me a bit over 90 minutes to finish these five miniatures.
Latest articles
Latest battle-reports